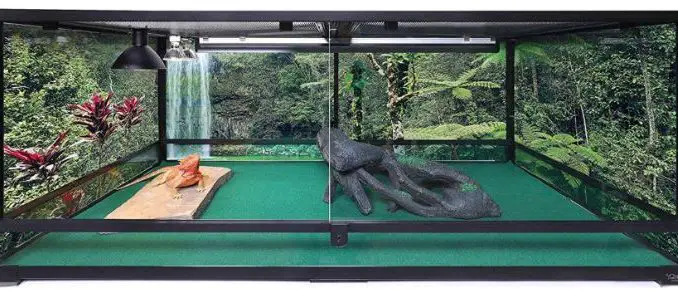 Raising bearded dragon as a pet is increasingly popular for their unique and amazing appearance. And whether your reptile friend is huge or just itty-bitty, the most crucial thing you need to do is to find a proper home for them. If you are seeking the recommendation of the best cages, we have one for you. Here below is the detailed Carolina Custom Cages Terrarium Review. Let's go!
---
Related: 
Carolina Custom Cages Terrarium

 

"You can invest your money wisely and own a house suitable for your dragon pet!"

Product highlights:

Easy to assemble

Double "box-inside-a-box" packaging

 A 12" deep waterproof base

Key-lock security & sliding doors
Best Features of Carolina Custom Terrarium
Earning a remarkable reputation on the market nowadays is challenging, however, this product deserves to be a hit thanks to a lot of salient features.
1. Size
The producer provides up to 18 different sizes for the terrarium.
The Extra-Long model comes with the dimensions of 48" Lx18" Dx18" H.
With this measurement, the case can hold a capacity of up to 67 gallons.
If your pet is an older juvenile or subadult, the space of the terrarium is large enough for them to freely run around and exercise.
If your bearded dragon is smaller, it can be a long-lasting home in case they grow bigger.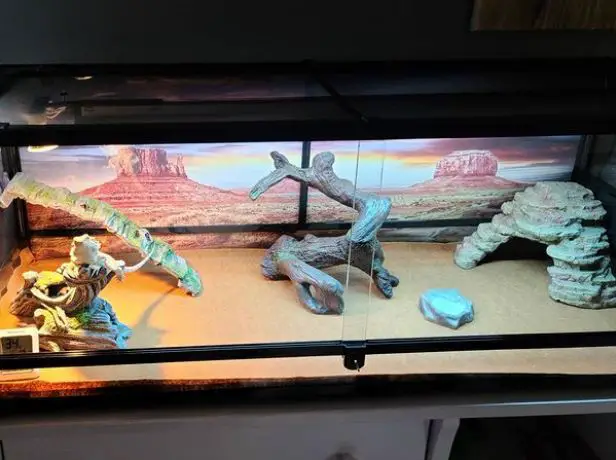 2. All-glass construction
This product always focuses on the quality and durability of each product, which is the key to their success.
This cage is not an exception when it is built out of tough stainless steel and high-strength glass.
Do you still doubt the durability level of Carolina Cage?
The manufacturer itself has confirmed that the robust glass on the cage is very strong and qualified enough to be the material for the bank's door.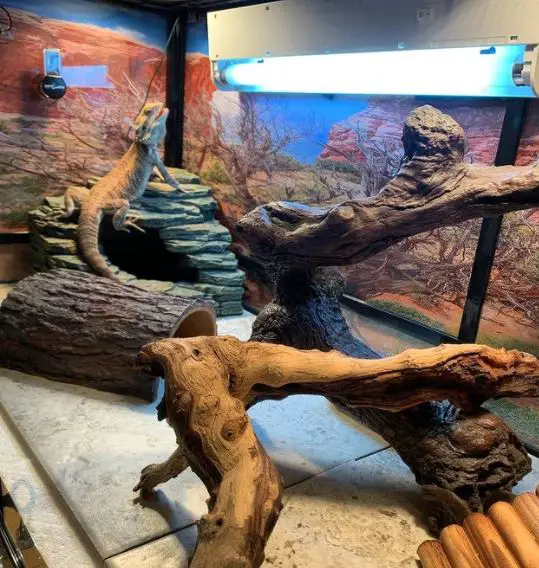 3. Sliding double-hinged door
The terrarium boasts a smart and safe design that ensures there will be no breakaway even if your dragon is the most skillful escape artist.
Featuring the double-hinged door, you will hardly encounter any obstruction when trying to approach inside.
The sliding doors equipped on the bigger models are much more advantageous than the typical hinge doors when you can easily open and shut to socialize, clean, and feed your pet just by sliding the door.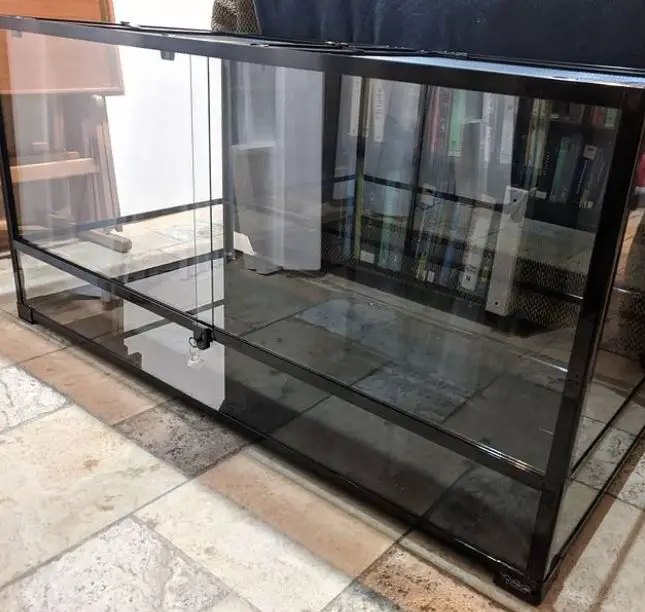 4. Key-lock security
The door also comes with a simple keyed latch that works to provide safety and avoid unexpected opening.
When you lock it with the key, you do not have to worried about the escape or someone's taking your beloved pet away.
5. Metal grate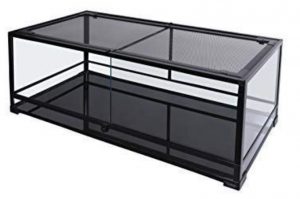 On the top of the cage is a metal grate that reassures the enclosure and prevents intrusions from outside.
Plus, the top mesh can help to boost good air circulation as well as support heating or light equipment.
However, these accessories will not be included when you purchase the cage.
6. Waterproof base
With this model, the cage is designed with a water-proof base that is easy to keep clean.
The base is 4 inches in depth that can be filled with sand, dirt, or any other substrate to create a natural habitat for your bearded dragons and let them enjoy scooping up.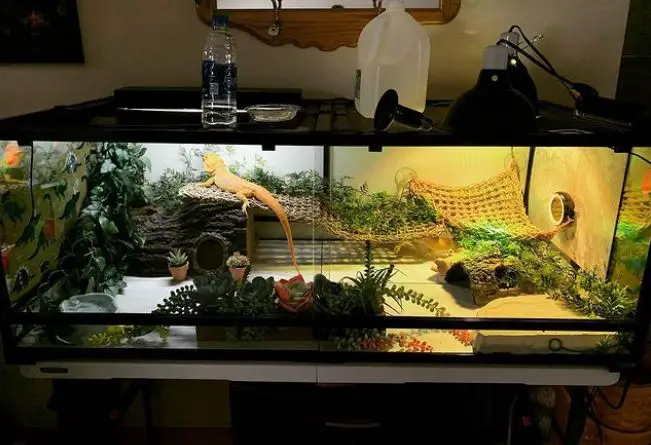 7. Décor
Except for the glass door side, the other 3 sides can be stuck with beautiful 3D images simulating natural habitat.
These habitat impressions make the reptile feel more familiar and comfortable and also add more glamor to the cage.
Carolina Custom Terrarium Review – Pros and Cons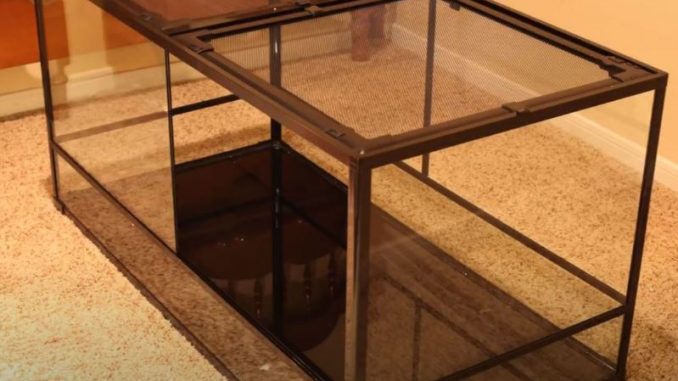 After learning about the information and outstanding features of the product, we can assure you that Carolina Custom Cage deserves its household name.
However, even though the cage is an excellent choice that even top herpetologists recommend, besides advantages, it still carries the inevitable disadvantages.
Let's find it out both sides:
1. Pros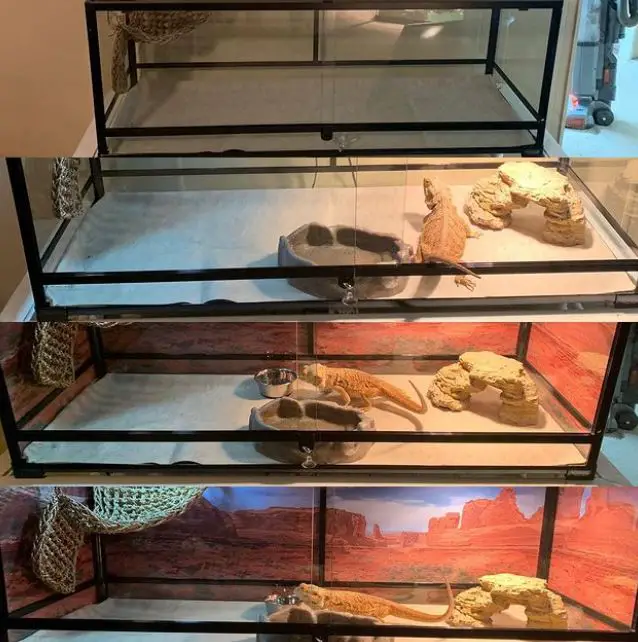 2. Cons
The Carolina Custom Cages Alternatives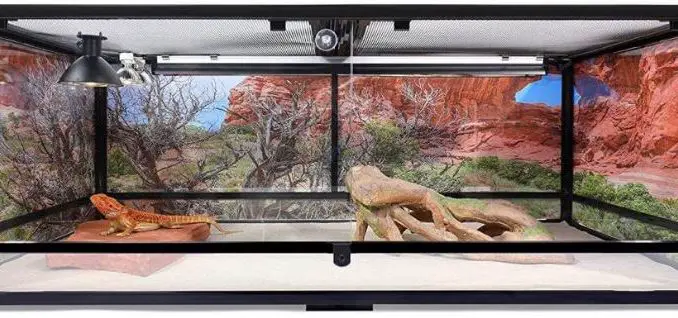 In the cages segment for subadult, besides Carolina, we also have good choices from other brands.
The two names we mentioned where are Repti Zoo Reptile Glass Terrarium and Exo Terra Allglass Terrarium Large.
Let's take a quick look at the features of these products.
Repti Zoo provides its product in two separate sizes.
The option for subadult bearded dragon own the same 67-gallon capacity as the Carolina Cage product but only measure 36″ Lx 18″ Dx 24″H.
Made from glass, the Repti Zoo cage comes with outstanding features such as hinged doors, a removable screen top, raised bottom frame, and waterproof bottom.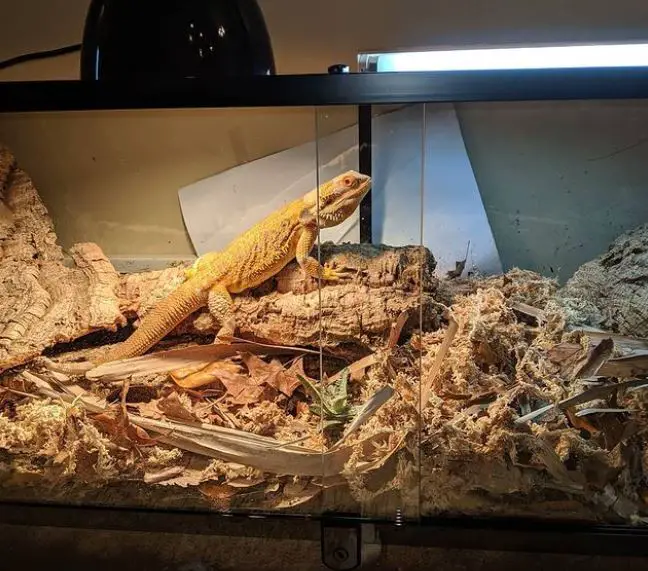 The large, tall model of Exo Terrarium whose dimensions are 36"x 18"x 24" boasts a 67-gallon capacity that is suitable for young adult reptiles.
With this cage, you can enjoy features such as dual pivoting open door, removable stainless steel top mesh, raised bottom frame, and a waterproof base.
Besides, you can check some product for the tank: 
Who should Buy Carolina Custom Cages Terrarium?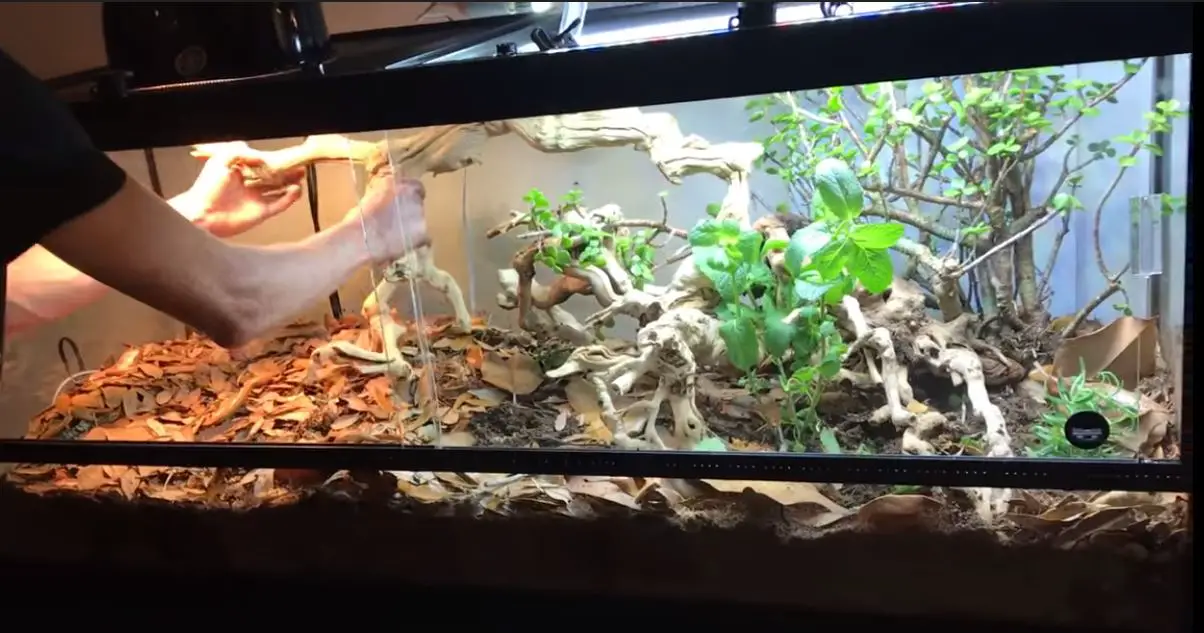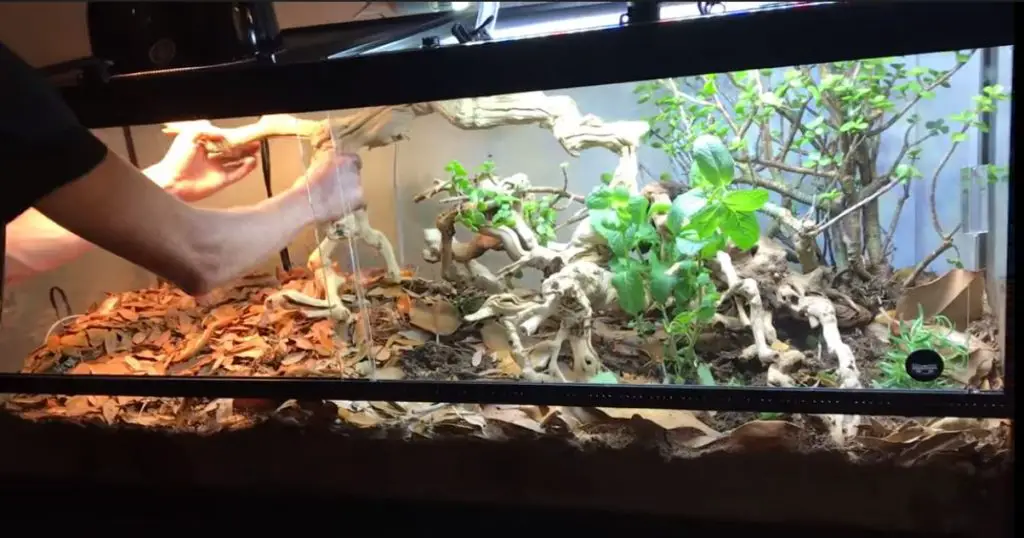 Referring to the previous information provided, we assume that this product can be a good choice for every reptile pet owner.
Whether you are finding a cage that ensures the security and comfortable habitat for your Pogonias or you want a cage that is durable and aesthetical, this cage can meet all of your requirements.
Are you concerned about the space of the cage? Don't worry.
When it comes to size, the cage has up to 18 different models from Medium to Giant Deep Extra-Tall with the nearly same designs so you will have a plethora of choices according to the size of your pet.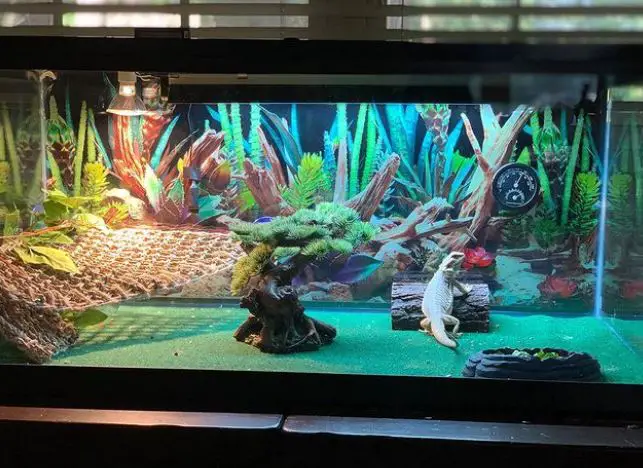 Carolina Custom Cages Terrarium in Conclusion
This Carolina Custom Terrariums review may be longer but we would like to stop writing here. Just a few minutes to learn but I'm sure you have a certain understanding of the cage. Use this review as a reference so you can invest your money wisely and own a house suitable for your dragon pet!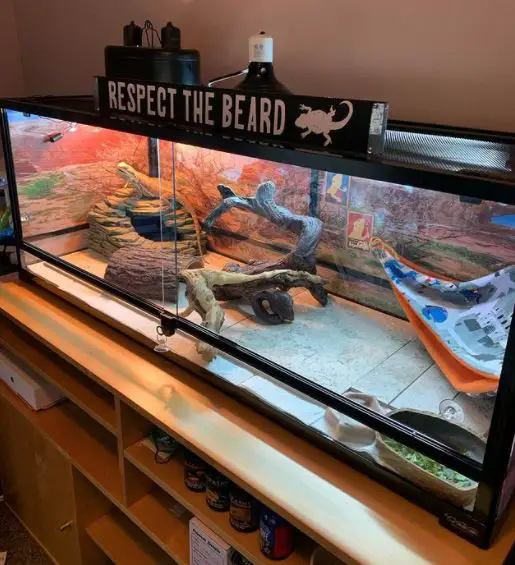 Further Reading:
Tags: tougher cardboard. division of Carolina designer. protection against ups abuse. models feature hinged doors. 24 h models. feature key lock security. feature a waterproof base. terrariums feature key lock. models feature sliding doors. models and 7.5 deep. deep on the 18. extra long deep 48lx24dx24h. extra tall large 36lx18dx36h. tall extra long deep. models 6.3 deep.