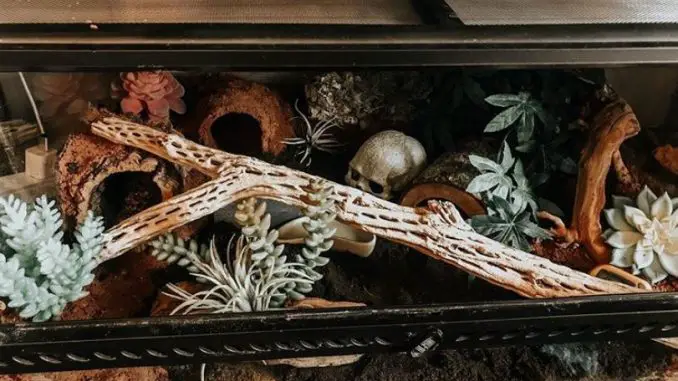 It takes a lot of time and research to come up with the best tank for bearded dragon, especially when you're still baffled by the misleading categories and mixed reviews everywhere on the Internet.
Meanwhile, your beardie just can't wait to have a sweet home for himself to fool around and comfortably flash his beautiful iconic skin.
Thus, here we are, about to show you insightful details on five products we believe would satisfy your requirements and at the same time give them a general comparison.
And now, let's kick in!
The Top-Rated Bearded Dragon Enclosure (Recommendations)
#1. EXO TERRA NANO WIDE TERRARIUM – BEST LOOK
#2. EXO TERRA BREEDING BOX – BEST FOR SMALL HOUSES
#3. EXO TERRA ALL GLASS TERRARIUM – BEST SIZE
#4. ZOO MED REPTIBREEZE CAGE – BEST AIR CIRCULATION
#5. CAROLINA EXTRA LONG CAGES TERRARIUM – BEST FOR MATING PURPOSES
---
Related:
How is The Bearded Dragon Natural Habitat?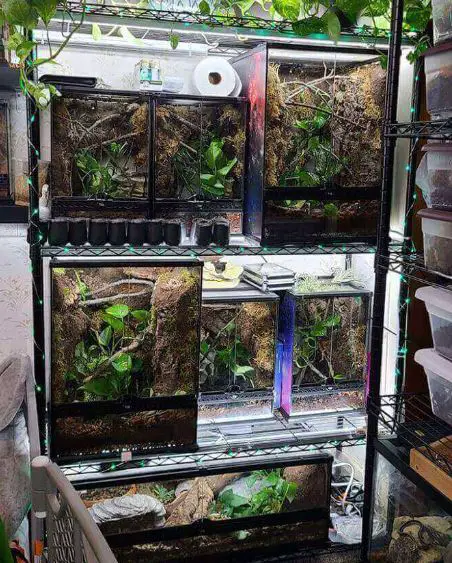 Even if you are a hobbyist who raises dragons for fun or any other purposes, you are responsible for understanding your creatures' habitat-specific requirements.
If you think dragons are not fastidious creatures and can live in any decent cages, keep reading to see how wrong you are.
1. Bearded Dragons Tank Setup
Tank size
- 20-50 gallons (75-190L) for juveniles
- about 50 gallons (190L) for young adults
- 75-120 gallons (280-455L) for adults
Temperature range
20℃ to 43℃
Humidity
Most ideally about 30-40%
Lighting
UVA/UVB 10.0
Substrate
newspaper, paper towels, cardboard
Any indicators that do not fall into the range of these numbers might cause your Pogona certain irks such as pulmonary failure, metabolism disorders, and even some lethal effects.
Thus, make sure you have taken good notes of it!
2. Tank Materials
Reptile Glass Terrariums
Glass terrarium is a classic choice for Pogonas since it offers great durability over time and visibility for your pet.
Not to mention, it is very easy to clean up and refurbish with heavy-loaded decors.
We would suggest you buy a second-hand glass tank from aquarists if you were running on a low budget.
It would cost you less but still with similar quality.
However, if you're seeking a generous mansion for your beardie, don't forget to consider EXO TERRA terrariums (special cage), they do possess thick glass and various sizes at your disposal.
In that case, use "the bigger, the better" as a rule of thumb for purchasing.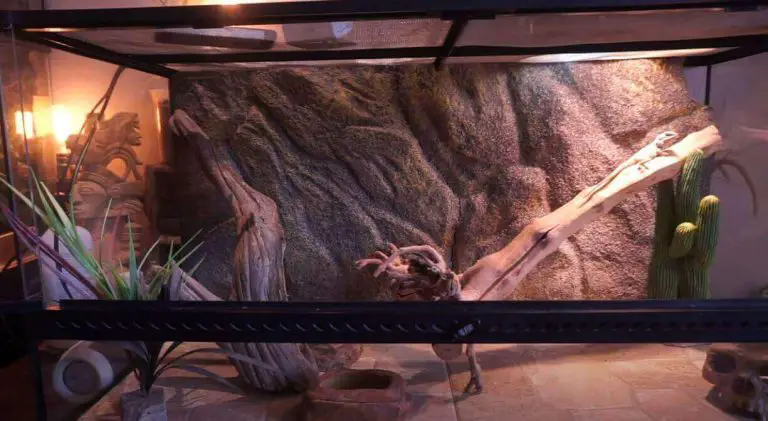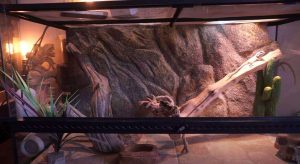 The design of plastic enclosures has become more and more sophisticated in recent years.
Compared to glass terrariums, plastic offers even more durability and safer experiences for your Pogona since the sighting is not as transparent.
In reality, it's more expensive on the market. But if you have quite decent DIY skills, it'll be great to make a customizable one.
This cage material is not very common. But it's cheap and easy to build.
It can also give your beardie a sense of living amid nature.
3. Other Notes
– Be sure the cage has an adequate key-lock system lest your beardie might naughtily escape.
– Since the average longevity of bearded dragons is about 6 to 10 years, you might want to go for a sturdy tank for bearded dragons in the long run.
Remember to check out every minor flaw or hole when you buy it.
– You should install more than one heating system inside the cage, for instance, a heated rock along with a heated lamp, just in case either of them broke down.
And one more thing, the beardie must not have any access to this system.
– The cage should be able to retain and withhold temperature during long periods.
Best

Bearded Dragon T

ank Shortlist (Updated List)
*Ratings are from Amazon at the time of publication and can change
The Best Bearded Dragon Enclosure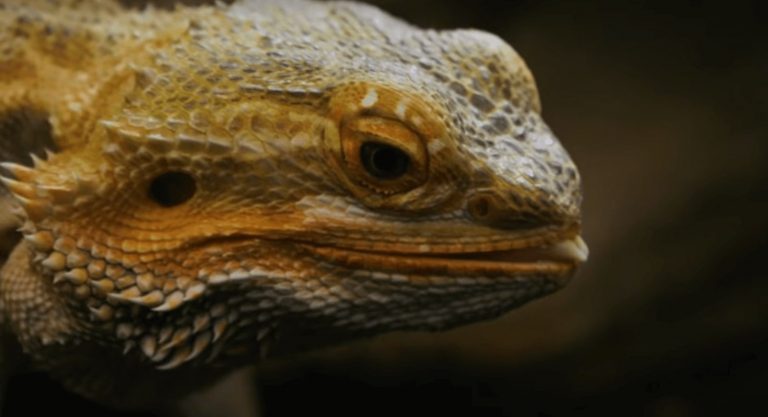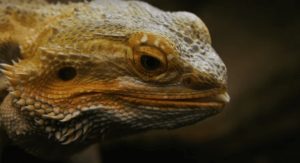 For simplicity and clarity, we would narrow your choice of the best bearded dragon enclosure down to five following products. Let's see what we've got!


This EXO-Terra Nano Wide Terrarium is just perfect for baby bearded dragons thanks to its outstanding constructional characteristics.
Designed in a cubic size of 8''x8''x8'' with a waterproof base underneath and a slightly higher bottom frame, the tank thus can allow for the more customizable substrate you want, say, a reptile den, some terrarium plants or terrestrial sand, without any leaks at all.
Moreover, it does save you a lot of hassles when giving food to your buddy or cleaning up the tank with the built-in opening door in the front.
The door is easily adjusted up and down, creating sufficient space for your hand movements.
Pointing upwards, we'll see a ventilation strip tightly attached to two black side locks, making sure your buddy's got enough oxygen to thrive.
The fact that this mesh is built on top of the tank rather than the side makes it look more inventive and at the same time, it doesn't block any sights from the animal, which is praiseworthy.
Yet for other small animals like small-sized tarantulas or mantis, the mesh might be an extremely dangerous agent as they might have their limbs stuck inside those holes, sometimes it even leads to unexpected deaths.
And most importantly, the Nano Wide Terrarium is built out of pure glass, which lets the penetration of light and temperature from the outside set in easily.
Pros
Superb designs

Safe for small reptiles

Nice decorative backgrounds in the box

Does not occupy too much area
Cons
A bit small (more suitable for invertebrates and amphibians)

The opening door could be shorter (hinge doors)
Verdict:
Overall, this kind of enclosure would prove to be a facilitating habitat for the development of your fussy baby beardie.


Just another excellent product from the brand name EXO TERRA. Except for this time, the breeding box is constructed in a more lightweight and simplified design.
Built out of plastics, the box weighs just around 1.59 pounds (approximately 720 grams), thus it features a compact look with two parts: the box and the lid.
Also, it allows for suitable lighting, temperature, and humidity from the environment with eight side-angled slits together with an upper ventilation strip, making sure your lizard lad's got the optimal condition to thrive.
Furthermore, it seems like being user-friendly is a common property in every EXO Terra product.
This point can be well proven by the last one we just mentioned and obviously this one too.
It has got a special feeding door on both sides, enabling you to feed the lizard or clean up the interiors of the tank without moving the box or having to lift off the lid at all.
Also of note is that every product of the same category can be stacked up above each other in a very organized manner and without any compromising airflow.
Hence it would be both a noticeable accentuation in your house and be ideal for breeding purposes.
Pros
Lightweight and simplified design

Has three separate options to fit the size of your animal

Convenient and organized stacks

Easy to feed and water the pet
Cons
The top is a bit flimsy

Plastic materials
Verdict:
If you are a lizard-head who relishes in making your house a small version of the zoo, seize this box immediately.
It also fits well for small to medium-sized beardie and keeps other pets of yours safe and sound with you.


The last huge cage from EXO Terra surely won't be any less great as the two above.
In fact, it will never cease to amaze you!
The first impression that we may get from this cage is its sheer size, being about 18''x18''x18'' for the small wide category. This means it is more than double the size of the Nano Wide counterpart. How great it is!
In fact, it's like a loftier version of the first one we talk about, like an aquarium.
We mean, they do share similar properties in overall constructions, only different in size.
But it's the size of this cage that counts.
If you're intending on raising bearded dragons, look no further, this is it!
The bearded dragon grows up really fast, even juvenile bearded dragons can outgrow the size of the first EXO TERRA within months (if properly cared for).
Thus, a big-sized vivarium would be an optimum choice for you since it may save you some money from buying other small and narrow temporary equivalents.
But that's not the best part yet!
This dude holds humidity pretty well, even with the screen ceiling from above. And you'll be even more astonished if you put a plastic wrap over half of the ceiling.
The moisture would even be held longer. You'll need to mist it for once or twice a day.
Pros
Suitable for both small and big-sized bearded dragons

Great background decor: bushes and vines

Thick glass walls

Open-cut front doors for filling in a substrate

Light yet sturdy ceilings
Cons
Occupy a great deal of space
Verdict:
Make sure your house has adequate space for this tank for bearded dragon, and everything will be just fine.
From then on, your beardie would have something to call his own mansion.


Shipped to you in such an unbelievably intact condition, this Zoo Med Cage(tank for a bearded dragon with air calculation), we believe, will from then on stand out in your house like an elephant.
Since it is made of anodized aluminum screen grids, the cage doesn't require any particular ventilation system like others, which we suppose would be outstandingly favored by your pet, especially a baby beardie.
However, a big minus of this cage is that its floor seems to be poorly supported, thus making it hard for some small to medium-sized animals to stand on.
Not to mention, it is built of screens, which can become hot and morphed under sunlight after a few bask.
For these reasons, it is recommended that you put a piece of white cardboard over the floor surface for safety.
But speaking of raising bearded dragons over a long time, this cage is not recommended.
It would be most suitable for small invertebrates.
Pros
Easy assemble

Easy access and easy clean

Large open-air screen cage

Reasonably priced

Includes all hardware
Cons
The plastic floor panel gets hot and morphs under sunlight

Weak floor

Occupy quite a large area
Verdict:
We do not recommend you buy this product for the habitat of bearded dragons.
Yet if you are about to raise butterflies, caterpillars, or chameleons, leopard gecko, this cage may worth a thought then.


If you think you're struck as amazed at the size of the EXO TERRA Allglass Tank for bearded dragon, you'll be even more mind-boggling with Carolina's Extra Long Cages. Yes, you read it right!
This Carolina terrarium division comes in 18 different models, varying in sizes, designs, and prices, one of which features this extra-long buddy.
As you can tell by its name, it scales about 48 inches (approximately 122 centimeters) in length.
This number would enable two bearded dragons to live comfortably and even creates an accommodating environment for their breeding.
We know you've been expecting this for so long.
Having said that, it's best to keep only one adult bearded dragon inside this cage because it is a bearded dragon's natural characteristic to live in solitude in the wilderness.
And for two, some "alpha beardies" may be picky with the conditions they live in and sometimes be aggressive towards each other, thus cohabiting reduces their appetite and even causes unexpected injury.
Moreover, there are specifically-made sliding doors in the front of the cage, which can ease you from every struggle when inserting substrates or cleaning up the mess.
Not to mention the upper screens which are sturdy and hold up very well against lights. It's another big plus.
Pros
Easy-to-follow setup

A convenient sliding door in the front for ease of feeding

Extra-long design

Waterproof base

Good key-lock mechanism

Can fit more than one beardie

Fits most sand and fabric mats

An elite environment for mating purposes
Cons
Verdict:
Look no more, those are exactly the presentations on boutique breeders of bearded dragons.
If you do own a spacious house and want it to become a haven for your pets, this is it!
Here is Our Quick Summary of The Five Above-Mentioned Vivariums

Commonly Asked Question About

Bearded Dragon Tank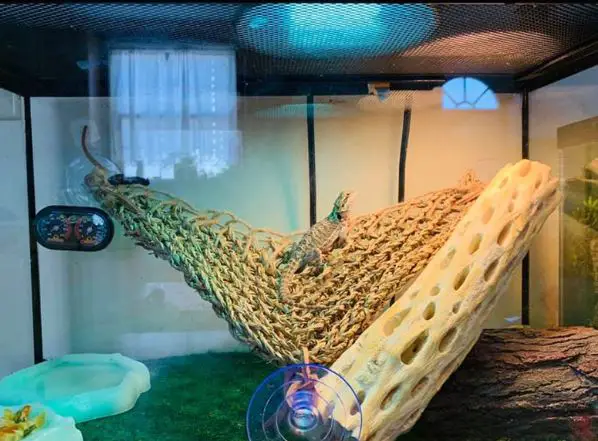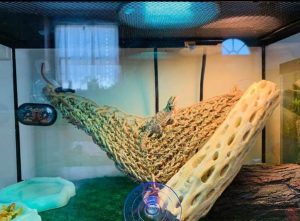 1. What Size Tank For Baby Bearded Dragons?
Some of you might get the impression that baby dragons should have a tank that matches their very size.
Yes, but not necessarily.
Going for a tank equaling the size of the adult beardie is more encouraged. For us, a 120-gallon (450 liters) tank will do.
2. What Should Be The Temperature For A Bearded Dragon Tank?
Like we just mentioned in the second table, the temperature from 20℃ to 43℃ would be best for the nourishment of your dragons.
3. Do Bearded Dragons Need A Water Bowl In Their Tank?
Yes, they do. This water bowl allows for the constant rehydration of bearded dragons and their random soaking.
Make sure you put a large yet shallow bowl in their tank for bearded dragons.
4. Which Type Of Substrate Is Most Preferable For Bearded Dragons?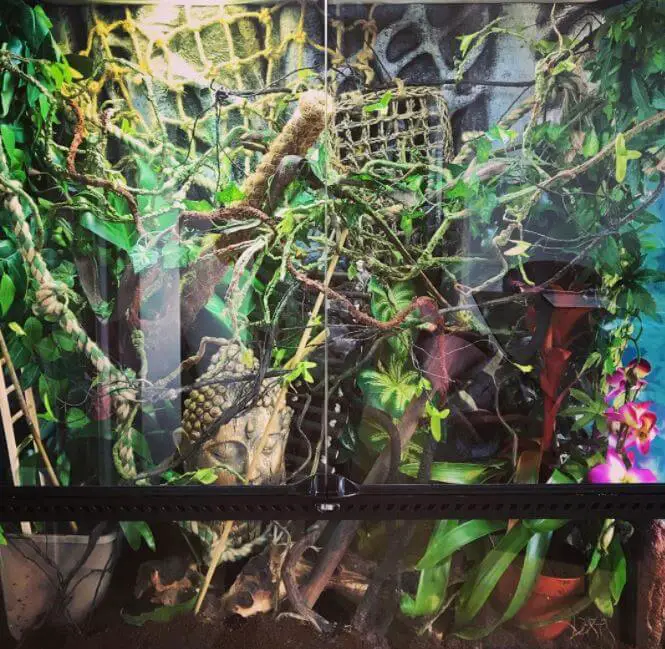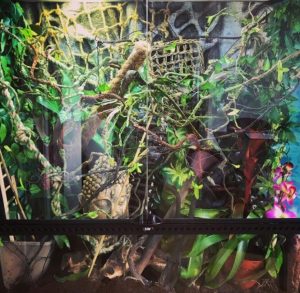 Soft soil, terrestrial sand, and carpet liners.
5. What Food Do Bearded Dragons Eat?
Bearded dragons are not so much of picky eaters after all.
They can be comfortable with insects like crickets, mealworms, king worms, earthworms; vegetables such as squash, turnip greens, peas, rosemary, and sweet potatoes.
Related: 
6. What Food Is Advised AGAINST For Bearded Dragons?
Avocado, eggplant, lettuce, onion and spinach, and cheese.
7. How Often Should I Feed My Pogona?
Although the bearded dragons can do well without food for two days, you should feed them on a regular basis, about 3 to 5 times a day is best for their development.
8. What Are The Signs Of Brumation?
Brumation is the period that your dragon is about to hibernate.
Some noticeable signs are their loss of appetite, drinking, and excretion; their lethargy, and refusal to bask. Make sure to keep an eye out for it.
Related:
9. How Long Does Brumation Last?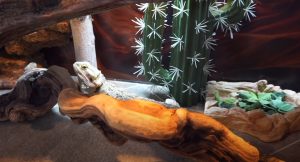 This period varies from each to each, some might be weeks, some are intermittent, even some bearded dragons barely sleep at all.
Not necessarily. We mean, yeah, most should be offered food. But this is the phase when their appetite is reduced to a minimum, so do offer them a bit is okay.
At the same time, you might need to encourage them to bask and to bathe for a smooth digestion process.
Conclusion
We believe that you have made your own decision on the best tank for bearded dragon, haven't you? Because we have ours.
The final champion will be the CAROLINA EXTRA LONG CAGES TERRARIUM, very worthy of the credibility it gets for all the remarkable designs, clear assembly, and easy light penetration. Now, tell us what you're up to!
Further Reading: