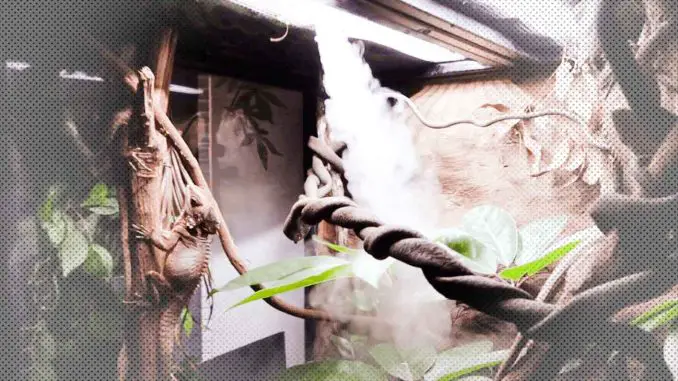 The best reptile humidifier is very necessary for the environment because their skin could not keep the moisture as other animals. It will make your animal comfortable and keep them healthy.
A humidifier will be the exact device for shedding, hydration, and normal behaviors.
They will purify the air which can provide safety, health benefits, and also comfort for your animals.
Especially, if your pet is having an allergy, it will be a perfect option because it can properly humidify the air to reduce the symptoms.
Also, it can help you to save from veterinary bills.
Have you ever any fogger at home? And how well it performs? On the market, there are thousands of devices available with different extra functions.
It is important to know what will be the right choice for you.
Thus, on this page, we would like to focus on the best tools for humidity available, we hope that you will have all information you need here before you make a purchase.
The Top-Rated Reptile Humidifier (Recommendations)
#1. BETAZOOER HUMIDIFIER – TOP REVIEWS
#2. PETSPIONEER HUMIDIFIER – RUNNER UP
#3. REPTI ZOO 10L REPTILE MISTER FOGGER – BEST LARGEST FOGGER
#4. COOSPIDER REPTILE FOGGER – BEST FOR TERRARIUM
#5. SEQUOIA 3L HUMIDIFIER – BEST PORTABLE ULTRASONIC FOGGER
#6. OIIBO HUMIDIFIER
#7. REPTI ZOO 4L REPTILE FOGGER MISTER
---
Related:
Guide For The Best Reptile Humidifier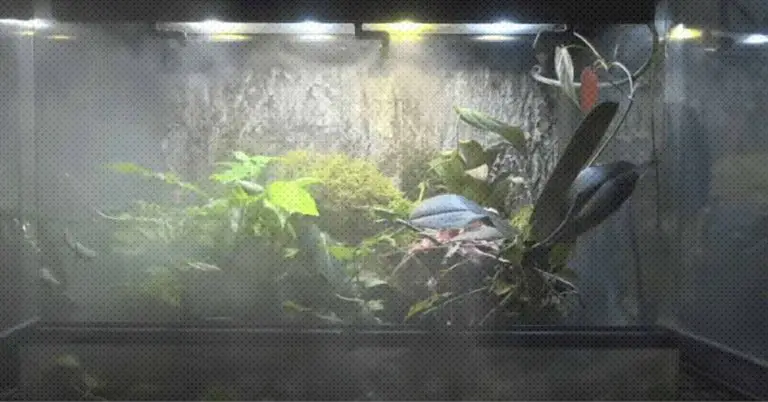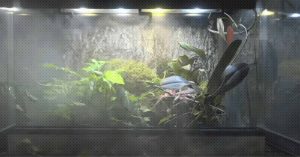 Firstly, as you know to keep the pet's case humid, not only set up a fogger but also have to make sure many other different things, let see it right below:
Heat and humidity are related, so you need to maintain the case temp at the proper range whether you expect to keep the proper humidity.
Each species will have their unique requirement for heat and humidity, so you can check out more to see our table of different temp and humid ranges for 3 different types of animals.
You also can put a large bowl of water at the bottom and by misting the tank around one or two times a week with the water of room temp.
Most importantly, you should set up a specific humidity level with a specific device in the tank and adjust temp and humidity with the hygrometer or thermostat.
You might not know what will be the suitable humidity for your pet.
Thus, let us show you all, then you can modify their habitat and even temperature.
NATURAL HABITAT
AVERAGE TEMP RANGE
AVERAGE BASKING TEMP
RELATIVE HUMIDITY
- DESERT -
Mojave Rattlesnake, Speckled Rattlesnake, Red Racer, Rosy Boa, Horned Lizard, Desert Iguana, Long-tailed Brush Lizard, Desert Night Lizard, Desert Tortoise, Western Pond Turtles
90-110°F (32-43°C)
90-110°F (32-43°C)
10-30%
- TEMPERATE -
Western Terrestrial Garter Snake, Common Garter Snake, Rubber Boa, Copperhead, Gecko, Python, Box Turtles and Toads, Eastern Diamondback Rattlesnake
65-85°F (18-29°C)
90-100°F (32-38°C)
30-50%
- TROPICAL / SEMI-AQUATIC -
Boa Constrictor, Cave Dwelling Ratsnake, Green Tree Python, Iguana, Leaf Chameleon, Green Eyed Gecko, Ringneck Snake, Mud Snake, Tokay Gecko, Green Iguana, Anole
70-85°F (21-29°C)
85-95°F (29-35°C)
50-80%
1. Humidifier, Fogger, and Mister Differences
You might get a little confused about these 3 above devices for the reptile humidifier system because they are all using for one purpose of keeping humidity.
What is the difference between them? And what will be a suitable option?
Mister is the best option for using to maintain the humidity in the vivarium as well as the proper fresh air circulation.
A mister will make use of different spay heads for expelling water in the fine mist for making the moisture spreading out in the air.
The spray heads will disperse water in fine droplets, it will be pushed from the reservoir through the heads.  
There is 2 misting system including low and high pressure.
Fogger / ultrasonic humidifier
The fogger will create the fine fog which is channeled to the tank through a PVC pipe.
You also can make the cloud forest atmosphere with foggers.
It creates fog to build humidity in the enclosure.
It does not use the pump as the mister. They use ultrasonic sound for vaporizing the water instead.
It converts water into vapor and disperses.
It has a similar function as the fogger, but foggers are scaled-down and used in the case.
2. Tips for Using The Best Reptile Humidifier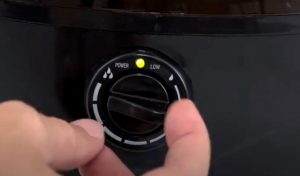 You might have a nice device but if you can use it correctly then it can perform effectively.
There are some things you need to take caution when using if you want your tool can last for a long time, work effectively, and do not cause any negative effect on your pet's health.
One of the most vital factors you need to pay attention to is the water that you use for the fogger.
 You should try to use as much as possible distilled type when you refill the tank.
Distilled type is recommended to use by most manufacturers, however, not all customers will take this instruction seriously. 
Hard tap water will contain different minerals which gum up your device, it also can improve the bacteria spewed into the air with vapor. 
Humidifier's cleanliness is also important because if it is cleaned properly, it can avoid molds, germs, and bacteria growth which causes harmful effects on pet health.
Thus, when you use it, you need to empty, rinse, and dry the base with the tank well.
Then you should clean it at least once a week to take out all the mineral buildup and disinfection.
Don't forget to unplug the tool if it is connected to electricity for safe. 
Best Reptile Humidifiers Shortlist (Updated List)
*Ratings are from Amazon at the time of publication and can change
The Best Reptile Humidifiers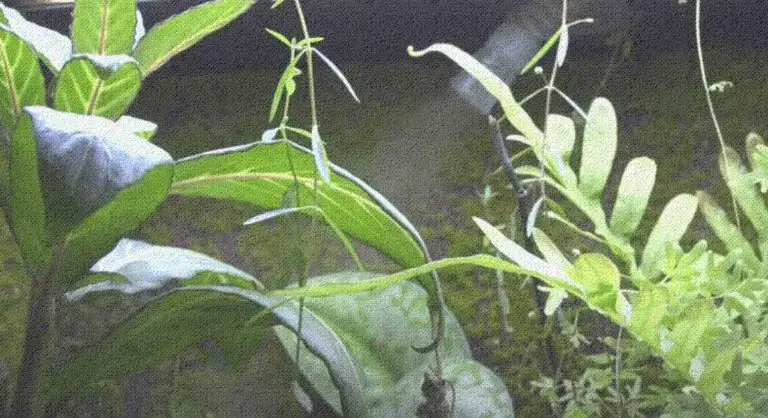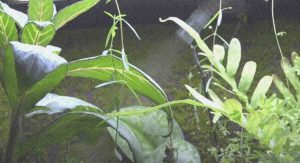 Like most of the other foggers, BETAZOOER also performs perfectly in provide humidity for a pet's enclosure.
Apart from that, this model has a hose range from 1.3 to 5.3 ft which is stretchable for adding a great layer for convenience. 
It produces around 150 to 450 ml/hour which will be enough for most of the animal's requirements.
It also has an extension tube. 
When the water gets low, there will be a red light to inform you to fill it up. It is also a large tank holding up to 2.5 liters and does not create an odor.
It allows 2 days of working time in low moisture. 
BETAZOOER automatic reptile humidifier comes with dry run protection shutoff automatically for keeping security in case of an empty tank. 
This silent mister comes with a low misting sound which provides a nice and quiet environment for you and your pet. 
Pros
Compatible with different types of enclosure and animals

Affordable price 

Work quietly

Easy to use and set it up

A large amount of fog/ hour

It is odorless

Being more convenient with the hose stretches
Cons
Be careful to make sure the hose angle working correctly

Sometimes, the indicator is not accurate
PETSPIONEER reptile humidifier uses the intermittent timing principle for setting the spray frequency, spray duration, and interval time for repeated periodic humid.
Besides, it is affordable to stop and start to work automatically with the different humidity controller for constant moisture. 
Especially, it can be constant to work as the last setting, do not need to set it every time with the memory function. 
You can add the water directly from the top opening, the integrated machine will make sure the water and fog do not leak out. 
It is extremely large for holding up to 4 liters allowing 12 hours or more working time in max misting level at 300ml/hour.
For security, the fogger will automatically shut down if the water runs out. 
You can adjust the misting level from 100 to 300ml/hour, its double tubes can extend from 1.3 to 5.3ft.
It has the suction cups which support you to fix the pipes for spreading direction freely. 
Besides, with this design, you can easily clean it out, remove the lid for cleaning and operate once more. 
Pros
It is possible to control how long and how much the device works

Fog and water will not leak out of it

Easy to clean the tank

Hold a large amount up to 4 liters

Turn off automatically when the water running out

Quite a work and affordable price

Can use on and both tubes
Cons
The instruction is not easy to follow

Be careful when filling water to avoid leaking out
REPTI ZOO 10L is a super large reptile fogger terrarium humidifier at the capacity of a 10L tank, you can add water directly to the inlet of the main engine without removing the bucket. 
Although it is big, work silently with the stable operation which gives your animal a comfortable environment.
It comes with the 360-degree spray nozzle which supports multi-angle adjustment and wide spray range… 
It also has the timer feature which can imitate the natural habitat and spray water onto pet or rainforest landscape thanks to the adjustable rainfall system and internal backwatering technology. 
REPTI would be a perfect choice for those who have many terrariums since it can connect nozzles up to 20pcs with 4pcs spray nozzle components and work at the same time.
With it, you buy only one but you get many.
This model can be compatible with different types of enclosure easily. 
Pros
Holding a large capacity

Add water conveniently due to the waterproof surface

Come with a builtin timer 

High power pressure pump

Operate quietly 

Having extra function for rainforest animals
Cons
The price would be a little high  

The output is somewhat finicky 

It vibrates when running
Coospider absolutely will deliver the perfect experience to your life as it provides the best humidity with nice working performance and electricity saving, being the best humidifier for reptile rooms. 
This model comes with a long and adjustable nozzle to suit the tank properly.
Especially, it can stop automatically when the water is running out, together with the signal light changing color from green to red, then you can easily recognize. 
It is equipped with a rotary button to adjust the thickness of the fog spray.
Besides, if you like some quiet device, you can not miss it.
Because of silent operation, it will never affect you and your pet. 
Whether you are owning a large tank, you should go for it, it can hold up to 3 liters.
Its price is not too high, thus any pet keeper can affordable for it. 
Pros
Large capacity output

Ultrasonic atomization tech

High efficiency and energy saving

Easy to use on/off switch at the back

Rotatable adjustment button with indicator light 

Can use for different types of pets from lizard to turtle, crab, toad, etc.
Cons
Hose connection does not keep in fit very well 

if the hose is kinked, the water is possible to leak out
Sequoia is also the best reptile humidifier with top fill style which is super easy to fill and use, just need to pot the top off then dump in water, do need to turn over the tank.
This model can fill up to 3 liters which is quite a large amount. 
You will be satisfied with its 250-300ml output which you can control and the 1.5-5.3 feet flexible hose.
It also has auto-shutoff features when the water runs out to protect the motor inside. 
Especially, you will enjoy the clean, odorless, quiet, and moist habitat provided by Sequoia. 
Sequoia is perfect for a wide range of species such as bearded dragons, geckos, snakes, turtle, iguana, lizards, frogs, and chameleons. It also is designed as the humidifier for a reptile cage.
It is easy to use with the detailed instruction provided and only customer service 24 hours for solving all the problems. 
Pros
Easy to refill and clean

Extendable hose

Adjustable amount of water per hour

Suitable for a variety of animals 

Compact design which does not take up much space

Automatic shutoff function for safety
Cons
Sometimes the mist stops, need to readjust the tube 

Being a little pricey 
Oiibo reptile humidifier will make sure your pet a clean, odorless air moist habitat.
This ultrasonic one quietly infuses the clean moisturized vapor. With the output range of 250 to 350 ml per hour, it makes sure that your pet will be comfortable. 
You can fill it up through the orifice at the tank's bottom easily without any stressfulness.
You don't need to fill it every day, because its tank capacity is 2,2 liters which is enough for the last few days. 
It has a stretchable tube for adjusting the pipe length for fitting the tank properly, the double port included, it also helps you to keep it fit two terrariums at the same time.
This device can be used for many different amphibians and reptile stands so you don't need to worry much about its compatibility with your animals. 
It also has auto-shutoff when the water is finished.
Moreover, if you are a beginner, you also can use it simply since it comes with an easy-to-use manual.
Thus, Oiibo deserves to be listed in the top of the best reptile humidifier.
Pros
Quiet operation

Easy to use and refill the tank

Compatible with different types of enclosure 

Large capacity up to 2.2 liters

Auto shutoff when the tank gets dry 
Cons
It might be not easy to clean inside

The mist comes out of the bottom sometimes
One more model from BETAZOOER, is upgraded with the easy filling on the top, instead of refilling through the orifice at the bottom like most of the other models.
This design is useful when you want to clean the tank, just remove the lid. 
Betazooer reptile humidifier can hold up to 3.8 liters and silently infuses with the clean moisturized air that provides the clean, crisp, and odorless air moist habitat.
Besides, its massive capacity allows it to work for 2 days in low moisture. 
This reptile cage humidifier can be used for all types of enclosure such as terrarium, vision, plastic cage, aquarium, tank, etc. it also comes with the dry run protection which shut off the device automatically for security when the tank is empty.
This silent mister has a low misting sound for a quiet environment. 
You can use both distilled or purified water.
You should be careful to keep the expansion tube vertical, then the bread return to the storage tank.
BETAZOOER comes with 2 stretchable tubes allowing you to adjust the pipe length for fitting your tanks.
You are also able to split it into 2 hoses for using two tanks at the same time. 
Pros
Convenient refilling water on the top

Splitting into 2 hoses

Easy to use and clean

3.8-liter big capacity 

Quiet running for better sleep 

Auto shut off feature
Cons
The instruction is pretty lacking 

If you overfill, it will not work 
What to Consider for Choosing the Best Reptile Humidifier?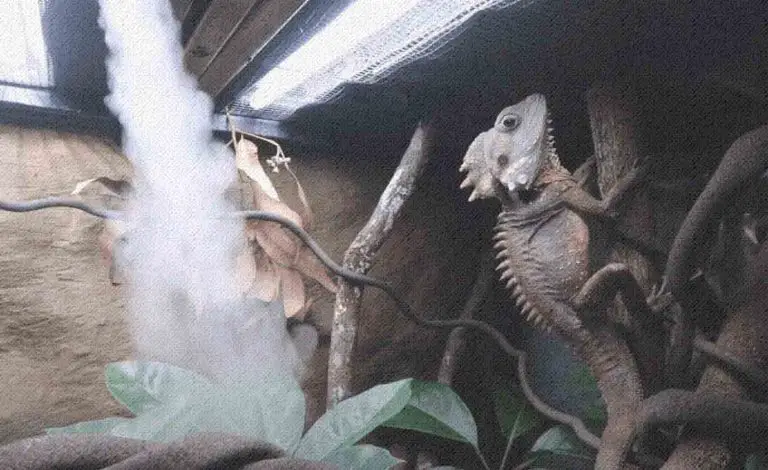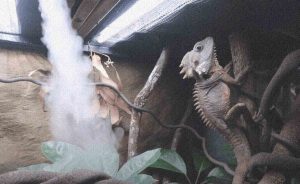 The tank is indispensable for any foggers, the bigger tank, the longer it will work until you need to fill it up again.
Thus, you should go for the large tank which can hold around 2-3 liters of water, it gives you a few days of use.
 The tank should be designed well to be the right humidifier for reptile rooms in different sizes.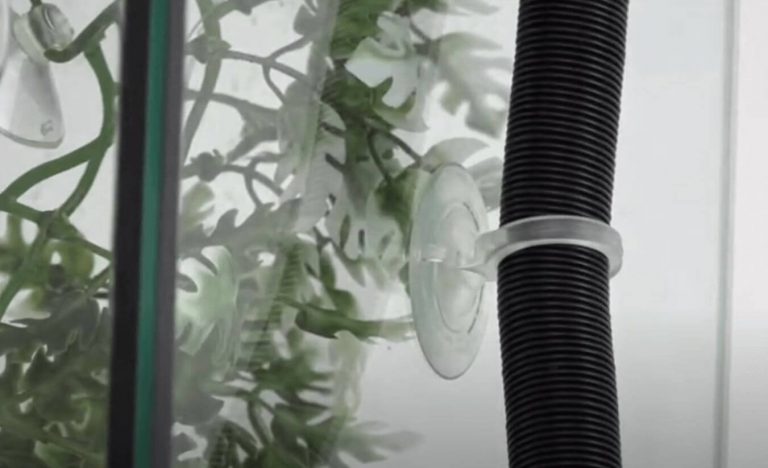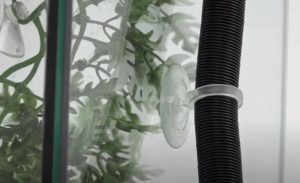 You should take a longer hose, then it will be more flexible and you can have room for any adjustment. 
Some manufacturers need distilled water in foggers, water out of the tap will not need the correct minerals and cause the device to stop working or a breeding ground and bacteria released into the tank. 
This factor is important for the longevity of the device and the safety of your pet which has the auto-shutdown mechanism when the tank gets dry.
Sometimes, you are not at home or watch to switch off then the reptile humidifier can be burned.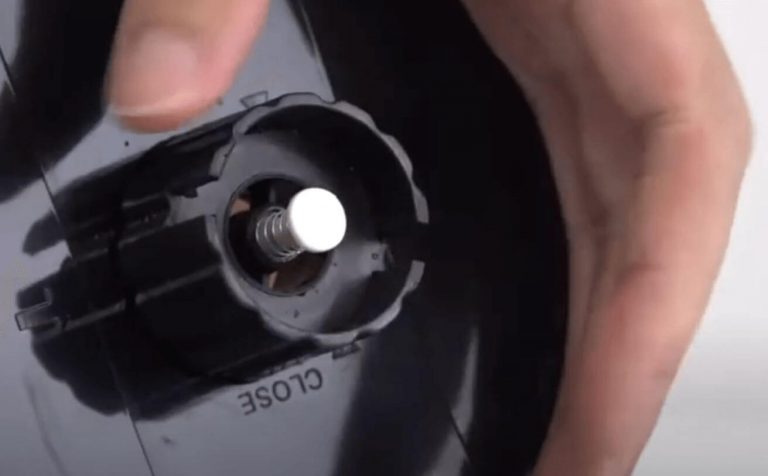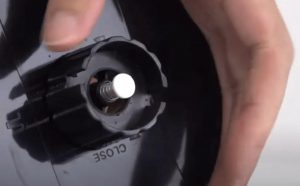 Each type of pet will have different demands of humidity, thus a device with a high range of adjustments will be much helpful and easy to take care of moisture level for your pet's closure. 
Not all devices will have this function, but most will have one as an extra function.
It allows adjustability also but based on the time rather than the current humidity so there might exist some trial and error. 
A fogger will be placed on the surface at the side of the enclosure, thus, its size and design are very important to consider the place for it. 
Every user wants to buy a durable device from trusted brands. 
A device that takes a lot of time to assemble is not recommended now. 
An easy to refill water device will be suggested. 
It should be compatible, a humidifier for reptile cage, terrarium, aquarium, tank, etc.
Commonly Asked Question About Best Reptile Humidifier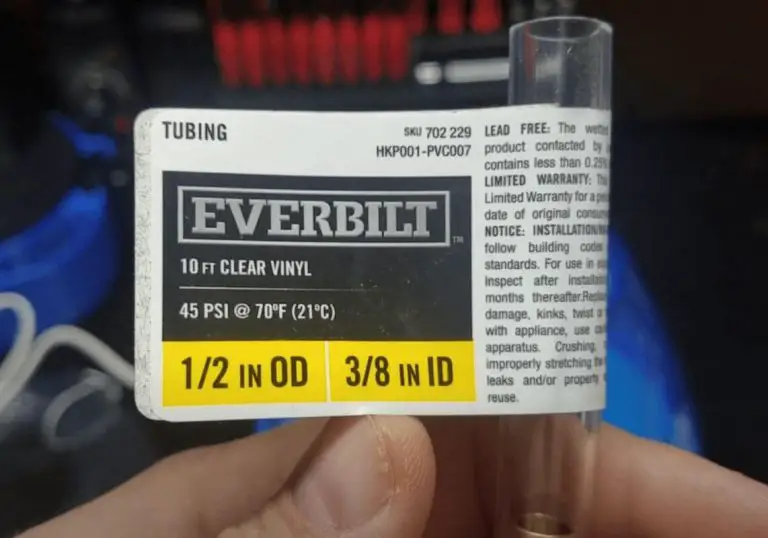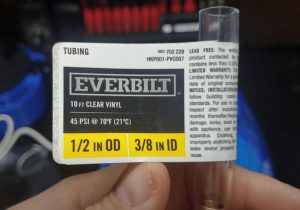 1. Is it possible to Use a Fogger for Snakes and Chameleon?
Yes, you can do that but you should consider their humidity demand.
2. How To Make a Reptile Humidifier?
First, you need to prepare the components including an ultrasonic one, tubing around ½ inches and long enough for your tank, barb connector (1/2-3/8 inches in size), a timer, and some other supplies such as zip ties, wrench, and silicone sealant.
Then you can start to create a reptile humidifier DIY:
You have to assemble it add a filter, add the barb connector to the spout.

Next, you need to connect the tubing to the portion of the connector sticking out of the top.

You should insert tubing into the tank

Fill your tank with filtered or distilled water.

Set up the control level of humid

Connecting to the timer for automating the device.
You can see the full video here for more detailed steps.
3. What Another Device I Need to Buy Except for The Humidifier?
You might need the extra hygrometer which helps to control the levels of humidity in the tank, you can check everything is on working and make the right adjustment. 
4. What Are the Differences Between the Ultrasonic and Evaporative Humidifiers?
The ultrasonic one uses the vibrations to send the water droplets in the air, while the evaporative one will evaporate water insider the reptile tank humidifier and send. vapor to the air. 
5. Can I Use Tap Water for The Humidifier?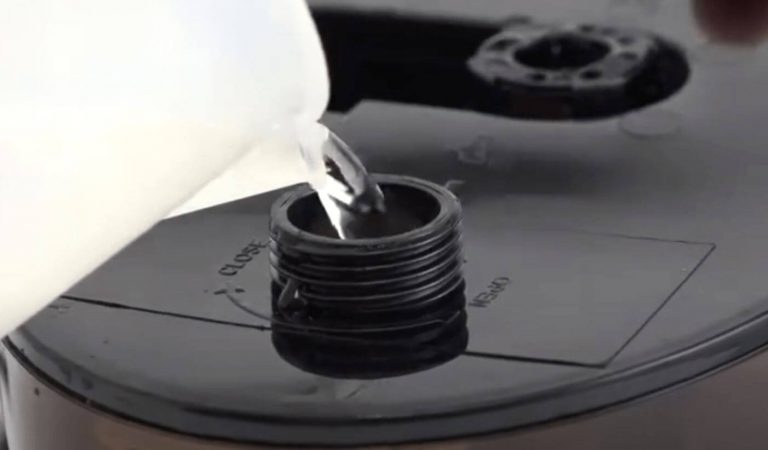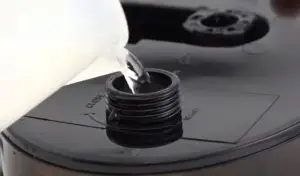 It is not suggested to use tap water, you should always choose distilled, purified, or demineralized water for the device.
If you are choosing the right water, you can make sure your pet breathing the fresh air. 
6. Why Does the Reptile Tank Need to be Maintained the Proper Humidity?
As we know, your pet cannot regulate the internal body temp, they reply on ambient temp in the habitat to warm up or cool down.
Thus, you need to make the natural environment for them with the correct condition.
The suitable humidity will support them with dehydration, comfort, and skin shedding. 
Conclusion
All of us want only the greatest thing that will happen to our pet, and to make sure that the air our animal taken in is pure, fresh, and safe, we can invest in a good product as soon as possible.
You are still getting confused about these devices, let us recommend you to BETAZOOER HUMIDIFIER which is one of the best sellers on the market. It is simple to use and work efficiently for most pets. 
Also, we highly suggest the PETSPIONEER HUMIDIFIER, holding up to 4 liters, comings with the full necessary features of a fogger at an affordable price. 
Finally, let review our list of best reptile humidifier first then go back to guide and check what will be your last choice. Good luck!
Further Reading: 
Tags: exo terra, pet supplies reptile humidifier, evergreen pet supplies reptile, spill valve, adjustable hose, cold-blooded, pet owner