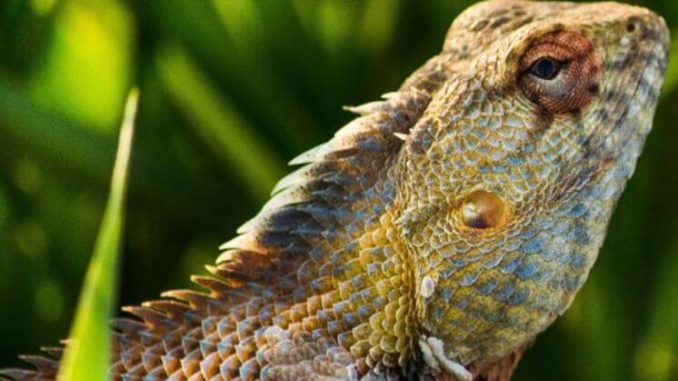 In this article, we would like to give you a full collection of the best plants for bearded dragons as well as a list of the best products on the market.
You know, when beardies are adults, especially in the breeding season, you should equip the best bearded dragon cages with the necessary items as well as things such as fake rocks, logs, trees, vines, and hammocks, etc.
And, trees are one of the most important things that dragons love.
However, not all trees are safe for bearded dragons, which will give you a lot of consideration when choosing the Best Plants For Bearded Dragons.
The Top-Rated Live Plants for Bearded Dragons

(Recommendations)
#1. HAWORTHIA COLLECTION – TOP PICK
#2. AZUREGREEN JERICHO FLOWERS – BEST LOOK
#3. ALOE PLANTS – BEST DECOR
#4. TILLANDSIA IONANTHA – BEST AIR PLANTS
#5. INDOOR HERB GARDEN STARTER KIT – BEST STARTER KIT
#6. SUCCULENT PLANTS
#7. COSTA FARMS MAJESTY PALM TREE

#8. JADE PLANT
The Top-Rated Fake Plants for Bearded Dragons

(Recommendations)
#1. FLUKER'S POTHOSREPTA VINES – TOP PICK
#2. EXO TERRA TERRARIUM PLANT – RUNNER UP
#3. ZOO MED NATURALISTIC BUSH PLANT AMAZON PHYLLO – BEST SIZE
#4. SUNGROW PLASTIC LEAF– BEST LOOK
---
Related:
Information about Bearded Dragons Plants
Choosing the right plants will have a great influence on the life span of beardie so studying them carefully from many sources before trying to use them in tanks of this species is very important.
There are many useful sources that you can consult such as documents, online research, and articles.
Also, the vets specializing in reptiles or people who have profound knowledge and experience about beardie would give you many advantageous pieces of advice.
1. Live Plants
It is always a great choice but the question here is whether they are safe or not.
They are safe if a bearded dragon tries its leaves and he is still good.
Due to the hot and dry conditions in cages, the trees chosen for beardie's cages must be able to deal with them.
And the best choice that can meet these requirements would be planted living in harsh desert environments and not requiring a lot of water.
Another problem that can worry you is that your dragon will probably climb or destroy the trees, which affects the survival of these trees in the beardie habitat.
Therefore, that is strong and has large stems are recommended or you can diminish the damage with the help of gravel and rocks.
2. Fake Plants
On the other hand, some beardie owners are more likely to use fake tree options as they are afraid that their pets will face digestive problems with real plants.
Furthermore, artificial plants also have competitive advantages as they are maintenance-free, cheap, easy to clean, and last longer than real trees.
However, nothing is perfect at all and neither are fake plants for bearded dragon habitat due to some reasons.
Firstly, you and your pets will feel uncomfortable with a plastic smell.
Secondly, in case beardie might ingest some pieces, they will suffer from bad digestive problems.
In short, real trees with their unnatural appearance are still better.
Best Plants For Bearded Dragons Shortlist (Updated List)

*Ratings are from Amazon at the time of publication and can change
The Best Live Plants For Bearded Dragons
There are a lot of species of Haworthia plants, which come from arid regions of South Africa and are very popular for beardie enclosure as most species in this genus are strong, well thrive, and completely harmless to beardie.
And among them, Haworthia cooperi and Haworthia reinwardtii seem to be the most widely available and well-suited terrarium plants for your beardie.
Especially, their small size makes haworthia plants so fit bearded dragon habitats so well as their leaves are like small rosettes and just a few inches in diameter.
Also, some species have brightly colored leaf tips or spectacular features, which makes the beardie enclosure more attractive.
This plant has its way to make it outstanding and distinguished from others on our list as these flowers bloom specially and you can't wait to see them bloom every day.
In the beginning, you will be impressed by their strange appearance as they have no roots and are completely dry.
However, when they bloom, they release a natural aroma like the earthy smell, which helps to reduce the bad smell in the bearded dragons' cage.
The step to take care of these resurrection plants is also very easy as they don't live in sand or soils, you just need to prepare some gravel with some water.
This can well suit those who do not have much free time to water them.
Pros
An amazing and interesting choice

Strong

Good aroma

Easy to maintain
Cons
Have trouble taking care of them if you are not knowledgeable about them.
Aloe plants are commonly used by humans due to their medicinal benefits, and they are also loved by beardie owners to be great additions to bearded dragon habitats as they are easy to thrive and safe to your dragons.
There are at least 500 species in the genus Aloe so you should be careful to choose small species as there are ones that grow quite large and take up too much space.
The common colors of aloe plants' leaves are green or greenish, and some have very attractive mottled markings.
Also, most of the aloe plants have very spiky leaves but don't worry as they are not sharp and don't cause problems for pet lizards.
Pros
Easy to thrive and maintain

Some beardies like to crush them
Cons 
Can be damaged by your pet

Some big-size species may take up too much space.
Tillandsia Ionantha will be the perfect choice due to its outstanding advantages.
They are quite small, just 2-4 inches, and so easy to maintain as they require very little water, just need water them every 2 weeks.
Also, these plants are very flexible to grow on rocks, your dragon's background, and virtually anything else.
Furthermore, when it is mature, they will turn pink-red and even have purple flowers, which provide your dragon's habitat with spectacular colors.
Pros
Easy to maintain

Save water

Attractive
Cons
Other options that you can consider for tanks are Herbs as they are beloved by beardies loving munching on them and also easy to grow.
However, many of the herbs will not tolerate well in high temperatures so you may need to keep your herb plants in a pot and switch them out every day or two.
Pros
Your beardie enjoy munching on them

Affordable

Readily available

Easy to thrive
Cons
Won't tolerate well in the environment

Will need to be removed every few days
Unlike the Haworthia plant, the echeveria plant is a native plant in arid regions of the Americas.
Echeveria plant is commonly loved by pet owners as they are safe for a bearded dragon, and can well withstand the negative conditions in terrariums.
Many echeveria plants grow as rosettes or globe-shaped plant and have attractive colors.
Pros 
Live and grow well.

Have a diversity of colors

Easy to maintain
Cons
Japanese Sago Palm may be a suitable option for mature beardie as it may make your pets feel interested and curious.
Its thorny and robust appearance with thorny leaves and firm, strong trunk make this tree outstanding, which gives your pet's terrarium a wild and robust look.
However, it is not ideal for young beardie as its pointed leaves can harm them.
This tree will not take up too much space and are suitable for all sizes of the tank as its size is just intermediate moderate.
This tree is very strong and enduring so it won't take you too much time to take care of it.
Pros
Stable and Strong

Easy to maintain

Show the strength of beardie
Cons
Not suitable for a baby beardie
Jade plants will not only an amazing and green addition toa tank but they are also robust under dry conditions.
However, you had better plant them in soil on the opposite end so that the UVB light or strong light couldn't kill the plant.
Pros
Various types and colors

Appealing

Easy to maintain in tank

Don't need much water
Cons
The Best Fake Plants for Bearded Dragons Habitat
If you are afraid of the risk of diarrhea that live plants can cause to your dragon, you can also consider some fake plants for the bearded dragon habitats below that are safe and visually appealing.
Just spending less than $5, you will be completely impressed by this Fluker's product as they are so beautiful and natural though they are artificial.
It will give you more than you expected as it has the perfect length, at 6 feet long, flexibility, and its leaves are very large, thick, and dense.
Also, the curved shape of the vine easily fits any tank.
To remove bad odor, you should take them out and wash them at least once a month or cut it in half and alter it with the other after a while.
Exo Terra is a popular brand that most reptile owners know about as they offer a diversity of decorations, terrarium options for an ideal habitat for reptiles.
This is the reproduction of a very green young fern, and Its appearance with beautiful and wonderful color may impress you at first sight.
Exo Terra had the leaves made of silk and fixed with a steel wire rod, which allows you to bend the plant easily.
In particular, you can keep the plant upright without being afraid of its falling due to its sturdy base and a certain weight.
If you want to make it better balanced, you can add water to its base, which allows your naughty beardies to play with the fern.
Besides, the price is quite reasonable, and high quality also goes along, which will give your beardies interest to play inside their tank.
Although this product is artificial, it is completely natural-looking. Its leaves are very thick and glossy, and the tree is durable enough to climb on, which can stimulate them to do physical exercises.
Unlike other products, it is made of plastic so you will find it easy to clean as it doesn't absorb the dirt or odors in the tank, and you can use it for a long period.
Especially, when you spray beardie, the water droplets kept on the surface for quite a long time will make the cage look incredibly shimmering
Another artificial plant that is widely used for decorating reptile terrariums, amphibian tanks, and aquariums is SunGow plastic leaf plant.
They are quite remarkable with light green leaves and yellow stems, which will impress you at first sight.
Its large leaves which are attached to the trunk very firmly create a natural and safe place for your pet to hide.
Also, the tree does not have an unpleasant odor and safe for your dragon.
We recommend that some gravel or rock should be used to hold its base to keep it stable.
Commonly Asked Questions About

Plants For Bearded Dragons
1. Can Bearded dragons Eat Aloe Plants?
Aloe doesn't consume much water, and they are good at dealing well with dry conditions.
Also, this is a nice and safe plant for your habitat.
However, a problem arising is that beardie loves ingesting this plant, which would make aloe look ugly quickly.
Read more: 
2. What Flowers Can Bearded Dragons Eat?
There is a wide range of flowers that beardie can eat such as geraniums, carnations, dandelions, hibiscus, nasturtiums, and roses.
This is because fruits are generally mineral-poor, cooked, or raw vegetables, and flowers should be offered.
And it is suggested that raw is better than cooked as it is more natural and provides more nutrients.
Related: 
3. Are Succulents Safe for Bearded Dragon Cage?
Succulents would be a great choice for your dragon's cage as they are diversified in style and easy to look after.
However, your beardie may devour too many succulents that can lead to diarrhea.
4. What Live Plants Are Safe for Bearded Dragon Cage?
9 Safe Plants You Should Remember:
Aloe (Aloe vera)

Haworthia (Haworthia spp.)

Echeveria (Echeveria spp.)

Basil (Ocimum basilicum)

Dwarf Jade (Portulacaria afra)

Prickly Pear Cacti (Opuntia spp.)

Oregano (Origanum vulgare)

Parsley (Petroselinum crispum)
Related:
5. What is a Bioactive Setup?
A Bioactive setup is using one or more species of Invertebrate such as mold, fungus, and so on in an enclosure to clean up waste products and keep the environment fresh.
6. How Do You Make a Bioactive Terrarium?
Fit a Natural Environment.

Choose a vivarium with highly good quality

Plant It Up.

Position Hard Landscaping.

Introduce Your Animals.

The Electricals should be installed.

Fill With Substrate.

Add the Clean-up Crew.
Conclusion
Plant plays an important role in dressing up your dragon's habitat and improving the diversity of the enclosure.
But many pet owners are struggling with how to choose the best ones.
Choosing the Best Plants For Bearded Dragons is not an easy job so you will consider everything including risks and make the best possible decision you can on behalf of your pet.
Further Reading:
Tags: safe plants for bearded, bearded dragon enclosures, plastic plants, aloe vera plant