When you are not home, how do your pets feed? An automatic reptile feeder is the best-suited option to make sure your little dragons get optimum care when you are gone.
You do not need to annoy your neighbors or friends to feed the pets anymore when you get this device with the ability to automatically track food and water levels as needed.
Bear in mind that your tiny friend wants nutritious food to live safe and keep well at all times.
If you are distant from home, make sure it is well cared for and readily accessible.
A feeder nowadays is simple to use, convenient and functional in feeding.
A safe and reliable feeder is the best one.
It must not reveal your beardie to threats.
We have listed some best items available on the market for you to choose from. Let's take a look, we hope our information is useful to you.
The Top-Rated Automatic Reptile Feeder (Recommendations)
#1. TORLAM AUTOMATIC FEEDER – BEST REVIEW
#2. ZACRO AUTOMATIC FISH FEEDER – BESTSELLER
#3. EHEIM BATTERY OPERATED AUTO FISH FEEDER – OLD BUT GOLD
#4. WINGOFFLY AUTOMATIC REPTILE FEEDER – EASY TO USE
#5. NINUO REPTILE WATER DISPENSER – AUTOMATIC WATERFALL
---
Related:
What Do You Need To Know When Choosing An Automatic Reptile Feeder?
1. Why Do You Need A Feeder?
Every species need to eat to survive, both human and animal.
When you have a pet and manually feed them by yourself every day, what if sometimes you forget?
They will not eat.
We know that as a pet keeper, the well-being of your little friends is important.
Especially reptiles, they are kind of sensitive animals.
They could grow unbelievably sick and malnourished, often resulting in death if they lack food.
It is vital that you keep them safe by giving them enough food every day.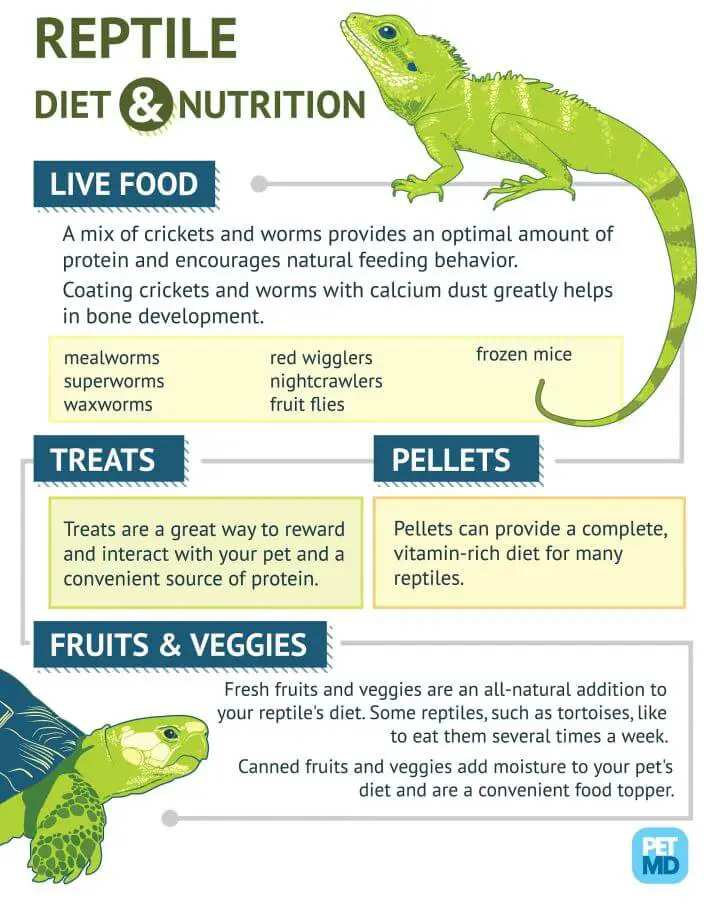 (Credit: The Aquarium)
But we are not perfect. Sometimes we forget things, or we travel far from home and do not want to bother our neighbors or friends just because of feeding our tiny pets.
This being said, is the investment of an automatic feed is worth the pay?
 Let's see what is the advantages and disadvantages of this product.
2. Advantages
Less struggling
You must be present during the feeding time for manual feeding.
You would then ask someone else for help to feed them if you are not home.
This is quite annoying, isn't it? You may also be mindful of the possibility of overfeeding. You might skip, overcompensate, and overfeed for a couple of days.
The primary cause of the illness is overfeeding. It causes waste, not only from the surplus food but the increased waste produced by the reptiles.
This dilemma is solved when you invest in an automatic feeder for reptiles, especially if you are far from home or in the office or school most of the time.
You will be away ensuring that your geckos are fed and cared for appropriately.
Provide the right volume
If this is automatic, you will not overfeed or underfeed anymore.
Automatic ones guarantee the proper feeding of your dragons.
Reptiles lack essential nutrients and vitamins by eating.
This can stop them from growing, facilitate illness, and induce anemia.
When feeding automatically, you can control serving sizes.
Keep a stable environment
During the feeding period, technical feeders release tiny amounts of food.
This is less likely to disrupt the natural environment in your tank.
Toxic compounds, such as ammonia, are kept to a minimum.
Allow your beardies to live in a healthy, equilibrated condition.
Feed multiple animals
Auto feeders mean that they are all treated similarly if you have several specials in one tank.
Some products can carry different types of food in separate containers to suit a variety of species.
3. Disadvantages
Easy to fail
Many customers complained about the quality of the products they got, while others' are still working well.
Make sure you regularly review your feeder's features to avoid failure. To reduce the risks of loss, pick high-quality automotive ones.
You might finish with a low-quality item for failure if you do not do enough research.
Dried food is the issue
To keep the best condition of food, all of the automatic bearded dragon feeders dispense dried food only.
You must train your pet to consume this kind of food first, just in case you are not home to feed them the fresh ones.
Not really good looking
A feeder can ruin the natural elegance of your tank, not feeder is "natural" enough to put in your tank without being a joke.
Automatic Reptile Feeder Shortlist (Updated List)
*Ratings are from Amazon at the time of publication and can change
The Best Automatic Reptile Feeder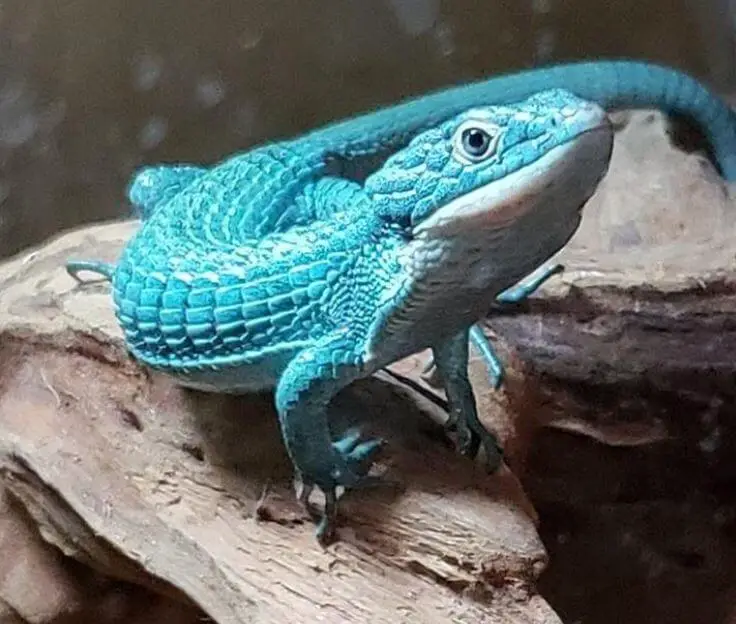 Key features:
Can set up 4 automated feedings a day.

2 install methods: One is to connect the feeder with the holder to the tank wall. Another one is to fit the feeder into the tank cover with a two side sticker.

Good ventilation keeps the food dry and is resistant to humidity.

Easy to add the food at the top of the feeder. Due to the 360 degree rotation of the digital pedestal, after installation, you can rotate it to a suitable spot.
This Torlam Automatic Feeder comes with an AquaBlue timer which allows you to automatically set up 4 feeds every day.
You can choose to not use them if it is not needed.
This makes it easier for your reptiles to eat at any time of the day and if necessary, it can deliver a double feeding.
Although the automatic feature is liked by most people, it can be modified even to a manual.
There are also two types of installation. You can attach the feeder to the tank wall with a holder.
However, the double-sided tape may still be used and the feeder adheres to the tank as these.
One big benefit of this Torlam product is to keep your food remain dry with the humidity-resistant hopper.
As a result, it is possible to use various food types, including strips, flakes pellets, and of course crisps.
Pros:
Modern design and good appearance

Various programmable features

Humidity proof hopper

Easily to add food

Large capacity
Cons:
Key features:
Two types of power: batteries or USB charger. Easy to charge and discharge up to 800 times, for a single charge you can use it for 3 to 6 months.

200 ml feed bucket.

Smart design: up to 4 feedings a day are available and feed every 1 to 3 times. You can also feed manually.
Winning lots of good ratings from customers on Amazon, Zacro Automatic Fish Feeder is one of the best seller items on this e-commerce site.
Even as the term "fish" on its name, we found that some fish feeders are totally suitable for reptile tanks.
This product has a big 200 ml food drum.
The door is sliding type so that you can change how much food is out when the drum is turned over.
Unfortunately, the drum has no ventilation to keep the food totally dry.
It has a big, battery-powered LCD screen so that up to 4 feedings a day can be programmed.
Although being an automatic fish feeder, some users complained that this feeder is not entirely water-resistant, which causes lots of inconveniences.
Pros:
Durable and long-lasting power supply

Can be programmed up to 4 feeding times a day

High capacity of the food tank
Cons:
Do not have ventilation to keep the food safe

Not water resistance
Key features:
Ideal for normal daily use at home, not only when you are away

Convenient, safe, worry-free feeding

Simple to install and set up use and easy to start

Have an integrated ventilator and efficient ventilation system to keep food safe.

Can feed up a maximum of 8 meals per day

2 AA batteries operated

Have splash-proof buttons
Mentioning an old but gold automatic reptile feeder, we can not forget the EHEIM Auto Fish Feeder with a 100 ml drum capacity.
Its LCD screen is digital and can be easily configured.
This feeder will supply various kinds of food and should be considered if there are multiple species in possession with varying dietary requirements for your pets.
You can program quickly the system and manage the portion size of the product. Moreover, food is released up to 8 times daily with a rotating slider.
This is very helpful if you have several kinds of reptiles in one tank or if you need more than one feed daily.
The feeder comes with an inside fan that ventilates and holds the food chamber dry.
A Quick Start Guide with comprehensive installation is inside the package when you purchase, which is a nice caring to customer experience.
Pros:
Up to 8 meals per day

Can dispense various types of food

Quick to configure

Splash resistance buttons

Food is protected from humidity ventilated
Cons:
No stop button with feed slot in the downward position
Key features:
Automatic water distributor – This feeder automatically refills the water, helps to keep it full and clean whether you at home or not.

Designed with 2 bowls which can provide food and water at the same time. Small reptiles can also access by a shallow rim.

Easy to fill water into the bottle and install the dispenser. For quick refilling and washing, the top bottle is removable. After each usage, bowls can be quickly rinsed or cleaned up.

Made of free BPA plastic, guaranteed that all of which are non-toxic, tasteless, and food grade. The water bottle usually retains water for a week or two.

Its dimension is 8.3 x 7.7 x 0.8 inches which are suitable for small reptile animals and being placed in many types of tanks.

Strong and firm base.
WINGOFFLY Automatic Reptile Feeder provides an automatic water supply to fulfill your reptile's hydration requirements, even though you are absent.
It recharges water automatically in the dish and provides your pet with ample clean fresh hydration.
You can put some food on the other side of the dish, but the food will not automatically be refilled.
This is designed with both environmentally friendly and user-friendly materials, all these automated processes are simple to run.
Besides, it is durable and firm, not overturned easily by your little beardies.
The product is non-toxic and not harmful, so you do not have to worry about it.
Pros:
Dispense water automatically to keep pets hydrated

Water and clean bowl can be quickly filled

Made of non-toxic plastic

Can be used for different kinds of reptile.
Cons:
A water bottle is easy to fall off

Just have the basic features, not technical or special features

Do not feed food automatically
Key features:
Stimulate a natural waterfall with clean water constantly flows from this dripper, making your pets feel like living in their natural habitat.

No need to adding water daily: This will supply up to 1 liter of running water for a week without needing to change.

Comfortably inside of your tank: The water bowl can stick securely on the glass box without running the risk of being tipped over by large reptiles thanks to the strong suction cups.

Made of food-grade, nonpoisonous materials. The optional carbon pad helps purify your dragon's water.

The product is low wattage with a 2.5W – 100V DC pump to lower your electricity costs.

Easy to disassemble and clean
Ninuo Reptile Water Dispenser is the perfect choice for your bearded dragon to drink freshwater as it wants and allows him to stay still hydrated.
The package comes with a suction cup that can be stuck to the terrarium and does not shake.
Moreover, you do not have to pay a high energy bill by using this water dispenser since a low wattage pump can adapt its water flow.
This water dispenser has so many reasons to love it.
It leads to supply the dragons with plenty of water within a week so you do not have to change the water every day.
Moreover, a carbon pad equipped is an excellent filter to purify water quality.
It dechlorinates and plays a part in maintaining your pet's health. Most users rate it as a very convenient product that can automatically drip water without leakage problems.
Besides, you can easily adjust the flowing rate of the pump from large to small.
Pros:
Durable and firm

Made from non-toxic and safe to touch materials

Adjustable water flow

Easy to clean

Quiet operation
Cons:
Sometimes the pump is not working

Only used for water
Things To Look Out For In A Good Automatic Reptile Feeder: Buyer's Guide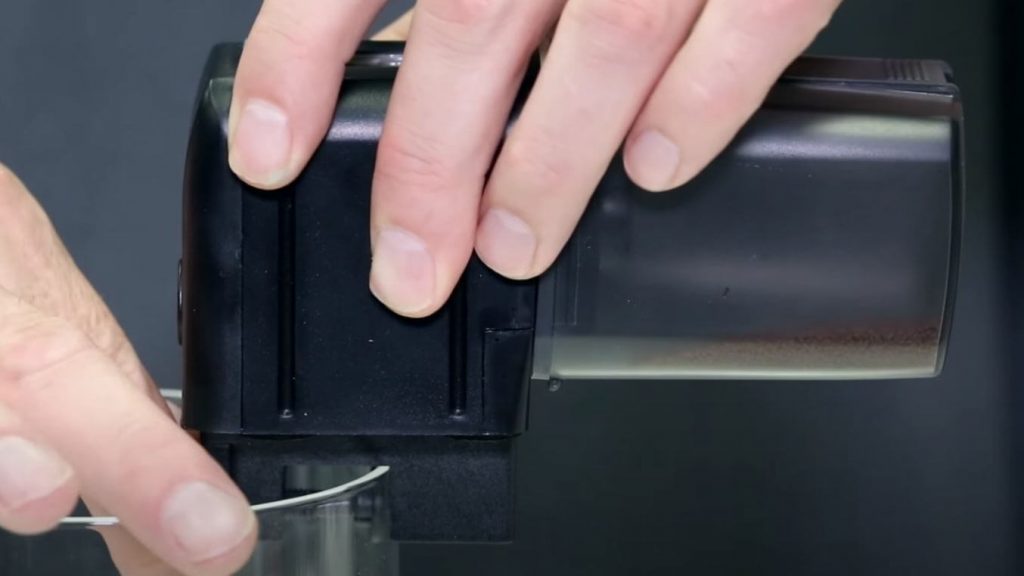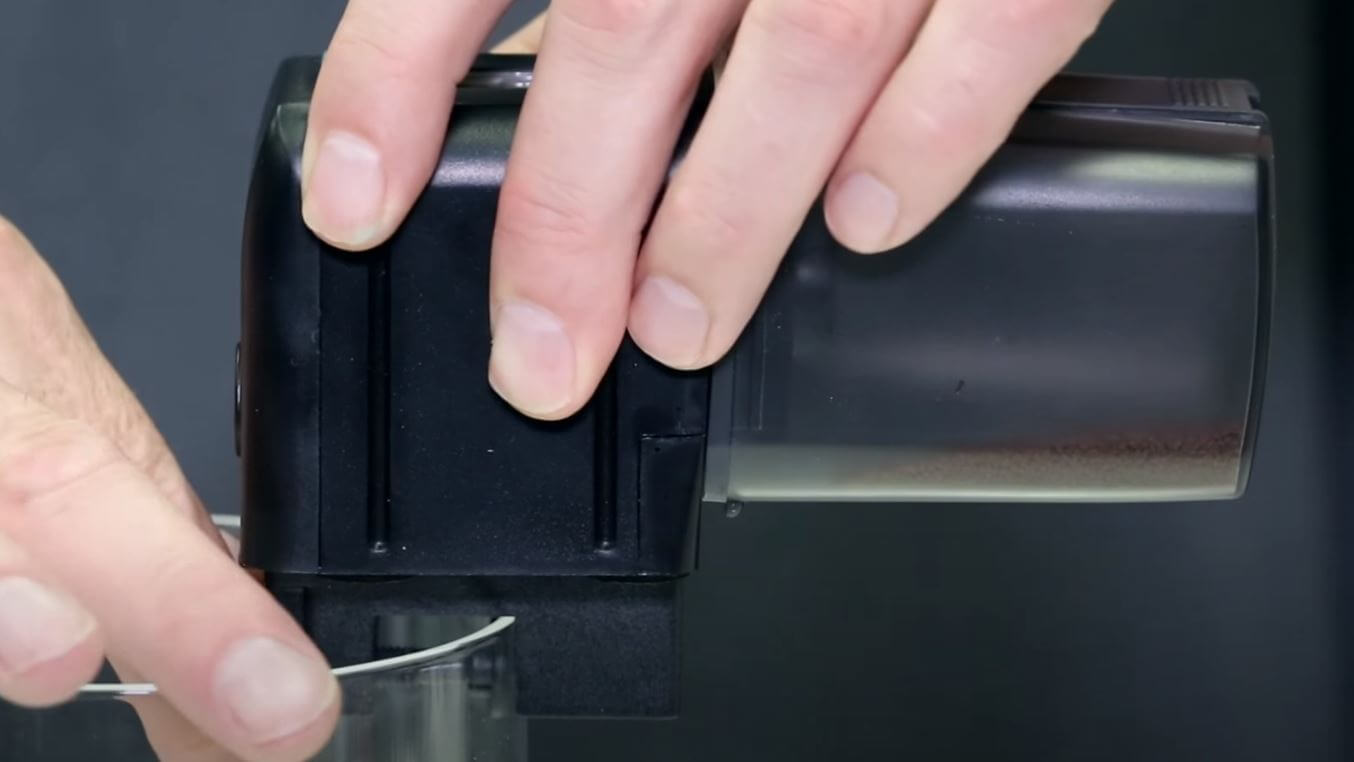 When you buy a feeder, there are lots to be considered to make sure your little sensitive pets get enough food and water safely. Following are a few factors we think you should look for before making a purchase:
1. Material
Certain materials are harmful to animals and can be toxic if they come into contact with it. If you are going to buy a plastic item, ensure it is made of food-grade plastic.
Plastics of food consistency are designed for human and animal wellbeing, thus, can be used safely for your pets.
If it is made of nonfood grade materials, you should make another option, as you can not identify the toxicity level.
2. Food tray's height
You have to consider your pet's height before choosing a feeder product.
If it is taller than the reach level of your pets, they obviously feel uncomfortable or worse.
You need a height that allows easy access and exit without being stuck.
When the sides are too high, they will drift and sink as they are trying to get in.
The little the reptile, the more shallow the dish of food and water is.
3. Base diameter
Look for an item with a big base.
The bigger its base, the less likely it would turn down since some reptiles want to get into the tray as they eat and drink and hide their heads in the water.
Therefore the product should be stable enough to allow it to go in and go out without overturning.
4. Bowls with ramp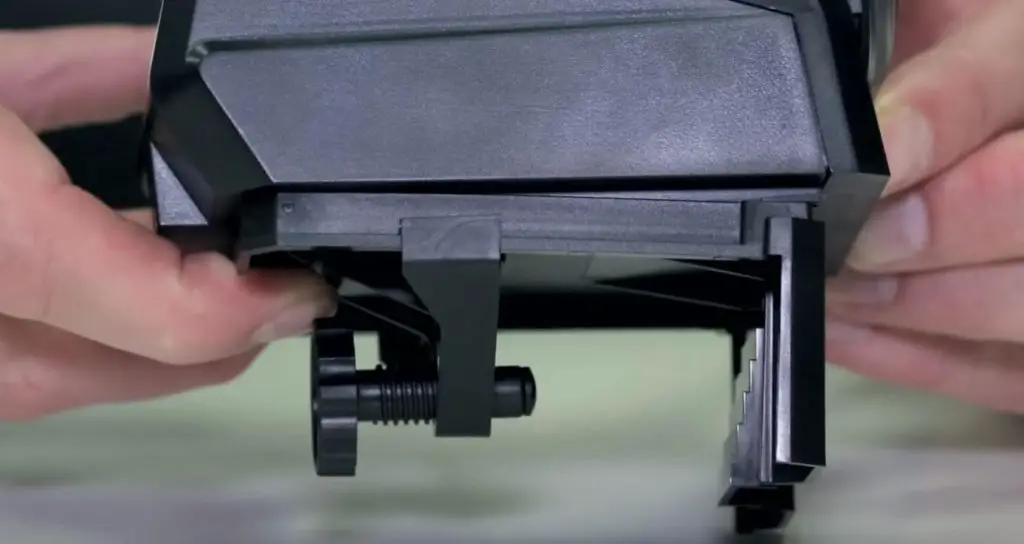 Cre: thoughtco
For adult reptiles, food trays with a ramp are a nice choice.
The explanation is that a baby reptile is extremely likely to slip and drown while attempting to reach the food. So if you are raising a baby, do not choose this kind of product.
So remember the age and agility of your pets before you make the order if you consider a ramp tray.
5. Water feeders for reptiles
Reptiles waterers are also needed to keep your beardies hydrated.
Since some traditional feeders can not supply both food and water at the same time, you should consider buying a waterer.
When buying this, also remember to choose the ones based on your pet's size.
Larger pets will push it over and flood their cage, while baby ones find it difficult to access them.
One drawback is that because of its limited size, the animals can not come and play with it as its narrow nature, so if possible, only use it any time when you are gone.
How To Train Your Dragon?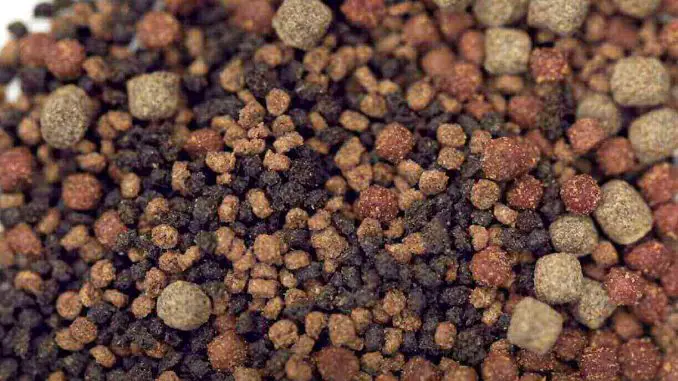 Cre: britannica
Because most automatic reptile feeders can only store dried food, you have to train your reptile pets to eat dried.
Even if you buy a modern automated one, your pet will not find it useful if he does not know how to use it.
Training requires many trials, particularly if your beardie does not get used to the new food.
During the practice, you should mix the dried food with the preferred diet. Continue to increase the amount of dried food until when the pet can consume solely. It may take some time so please be patient.
Check here: Zilla Reptile Munchies For Pets
Frequently Asked Question About Automatic Reptile Feeder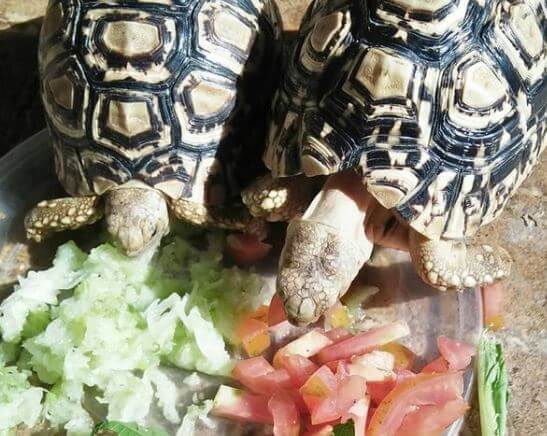 1. Can You Suggest An Automatic Worm Feeder?
I solemnly say that there is not any reliable automatic worm feeder.
Of course, all the products we mentioned above can carry dried worms quite well, but no item can be sure about the fresh and living worms.
You may get yourself a hanging worm tray, but it is just a simple tray and does not have any technical features like what we discussed.
2. How Much Should I Feed My Gecko?
Baby geckos should eat crickets that are around inches in size, juvenile geckos can consume around inches crickets.
Adult ones can eat adult size crickets or mealworms. In general, the gecko insects should not eat wider than the space between his eyes.
If you are using an automatic gecko feeder, you should program to give late in the day or early in the evening since it is hunting time for them in the wild.
3. How Do I Pick The Right Automatic Feeder For My Bearded Dragon Tank?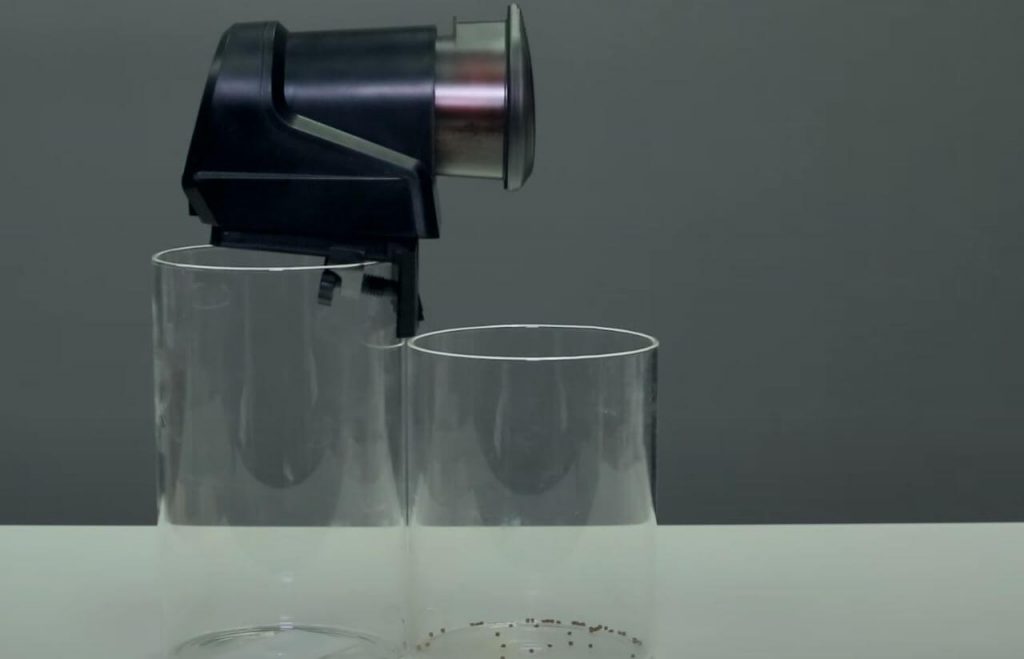 This includes many variables, but normally you have to examine the size of your bearded dragons, the number of beardies you have, and the kind of tank.
You should make sure that your automatic feeder for bearded dragon has a sufficient time span to carry enough food.
Also, check carefully so that it does not make the dragons' food soggy.
Finally, remember the way to mount your tank in the system.
Some items are incompatible with some tanks so note this when you buy one.
4. How Can I Install My Feeder?
Place the feeder away from other gadgets on the tank to ensure that it does not block the food.
Connect the power supply once you have installed the feeder.
Load the food and program it to release the amount of food that is ideally suited to your reptiles in intervals.
5. How About The Feeding Frequency?
In fact, there are no certain laws on feeding reptiles. The criteria of each species would be it's own.
Food volumes and duration depend on the evolved nutritional criteria and metabolic size of the reptile as much as it is in a suitable setting.
Conclusion
There are certainly several choices for selecting an automated dispenser. Bear in mind that the best products are not the most expensive ones but the ones that perfectly fit your needs.
If you still find it hard to select from the listed items, we will suggest our top pick TORLAM AUTOMATIC FEEDER. It is an all-rounder machine that is not only used for reptiles but also for fishes or turtles.
Far more than any other listed items, the Torlam is well ventilated, splash resistant, and really easy to use. The EHEIM BATTERY OPERATED AUTO FISH FEEDER is also a safe choice for a very long time.
Its small size is well designed for reptile tank, the ability to set up to 8 meals a day and dispense various types of food will lessen the chance of reptiles getting stress from eating the same food day by day.
You have got the top 5 best automatic reptile feeder products in the market here. With these products, you can preserve your pet reptiles well full and hydrated to prevent suffering from starving distress you are not home. To conclude, no matter what your decision is, you will always get the best because the comfort and wellbeing of each pet are taken into account with every product.
Further Reading: